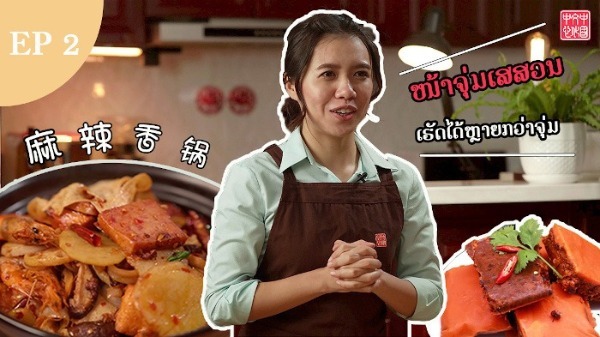 Episode 2: spicy pot.[Photo/Chinaculture.org]
You can also win cash or movie tickets by participating in gourmet activities at the cultural center. Participants can make featured dishes after the program is released, and send photos and contact information to the program review area. After the end of the two programs each month, the center will select one account in the comment area to get a 200,000 Kip cash reward. In addition, the program also has a question and answer session. Active participants may win two movie tickets. After the two programs were broadcast, fans of the center's Facebook platform enthusiastically participated and competed to "copy" the dishes in the program, showing their love for Chinese cuisine.
At the end of this year, the center will also plan a Chinese food competition.