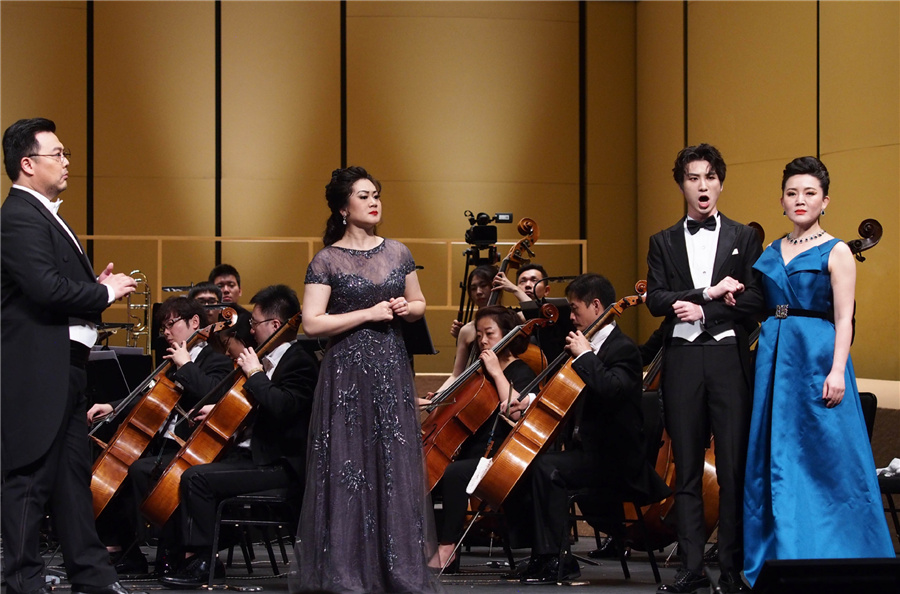 Artists and musicians perform the Mozart classic, Don Giovanni, in Shanghai on July 24, 2020. [Photo/Xinhua]
The Shanghai Grand Theater and Shanghai Opera House staged Mozart's crowning achievement in opera, Don Giovanni, on Friday with an entire Chinese cast.
Don Giovanni has been deemed "the opera of all operas". The original play was written in the Spanish Golden Age according to its beliefs and ideals. But as time passed, the story was translated into other languages, and it was adapted to accommodate cultural changes.
"Mozart's works have always been challenging for musicians and vocal artists," said Xu Zhong, director of the Shanghai Opera House and conductor of the opera. "We want to create a fresh version of Don Giovanni."