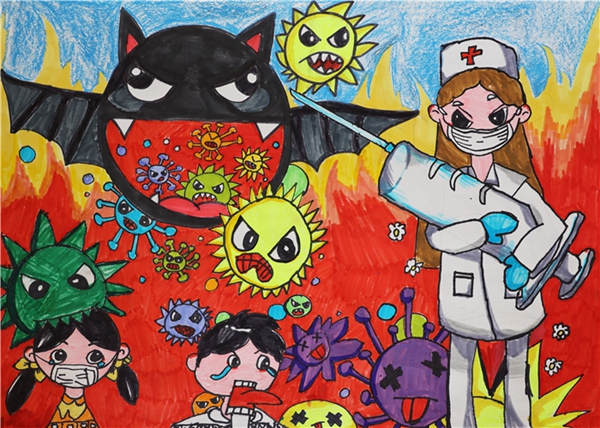 Refuse Wild Animals, Fight Against The Epidemic.[Photo/Chinaculture.org]
2020 is destined to be an unusual year. The COVID-19 suddenly swept the world. Over the past few months, people have been experiencing the pain of life and death, and they are suffering severe anxiety. All of them are looking forward to the early end of this disaster.
In order to truly demonstrate the Chinese people's struggle against epidemic diseases and transmit the positive energy of unity, China Cultural Center in Mauritius and Shandong Provincial Department of Culture and Tour jointly launched an online painting exhibition on the center's Facebook and official WeChat account. Virus is ruthless, but there is love in the world. Children aged 6 to 14, with their innocent perspective, lead the people in Mauritius to feel the warmth in this battle against the virus.