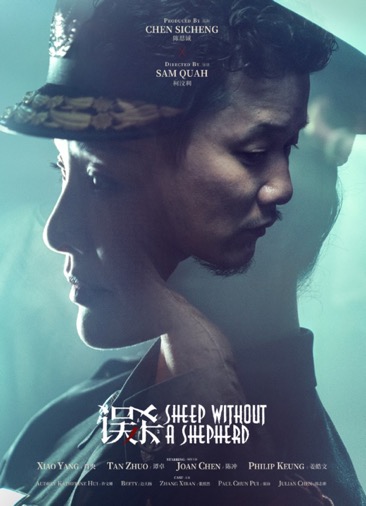 Sheep Without a Shepherd [Photo provided to China Daily]
Smart Cinema, a mobile cinema app, recently signed a deal with the 24th Puchon International Fantastic Film Festival to "screen" acclaimed domestic movies in South Korea.
Somewhat like a cinema in your pocket, the app streams theatrically released new films, with one purchase permitting a person to watch one film one time.
Chinese films, which will be released via the app as an online sector of the festival, include crime thriller Sheep Without a Shepherd, the suspense film The Shadow Play, and the sci-fi romance Gone with the Light.
An annual event initiated in 1997, the festival – which will start online presales on July 3 -- will be held from July 9 to 16 in Puchon, South Korea, with a combined online and offline presence.
Chul Shin, the festival's director, says it marks the first time for quality Chinese films to be released online as a special sector of the festival.
In addition, the South Korean version of Smart Cinema will also be launched in South Korea amid the festival, becoming a new path for Chinese films to go abroad.
South Korea, with a population of more than 50 million and over 4,000 theaters, has a per capita annual moviegoing attendance of 4.3 visits to the cinema, far surpassing the 1.24 visits in China.
Jack Gao, founding partner and CEO of Smart Cinema, says he believes South Korean audiences have a strong interest in watching films, making the country one of the most important film markets in the world.
Besides, it could create huge potential in the market as more and more Chinese have studied or worked in South Korea in recent years, and Smart Cinema could be an efficient platform to watch movies in their mother tongue, adds Gao.