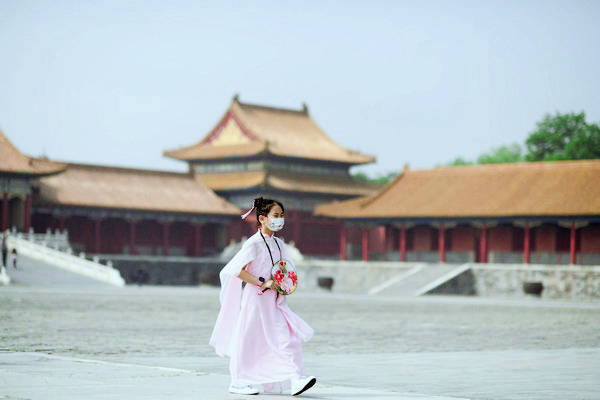 A girl walks in the Palace Museum. [Photo/Xinhua]
The China Cultural Center in Mauritius recently launched a series of online exhibitions and film shows about Beijing.
Locals are able to get to know about the capital city's traditional architecture, cuisine, medicine, and its modern look, for example the newly-built Daxing International Airport, from these virtual shows.
As a part of Visiting China Online, the Beijing culture series was very popular on social media and received high praise from the people of Mauritius.
Later, the center will launch other series about more places in China, including Central China's Hubei and Henan provinces, and South China's Guangdong province and Guangxi Zhuang autonomous region.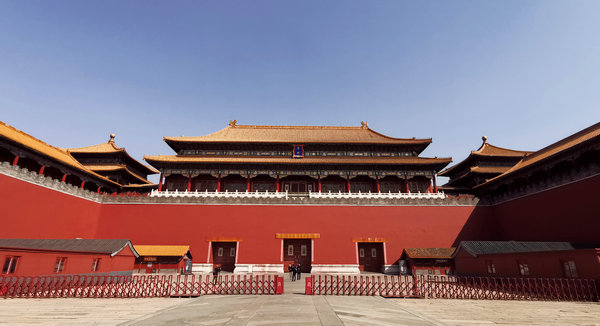 The Palace Museum. [Photo/Xinhua]