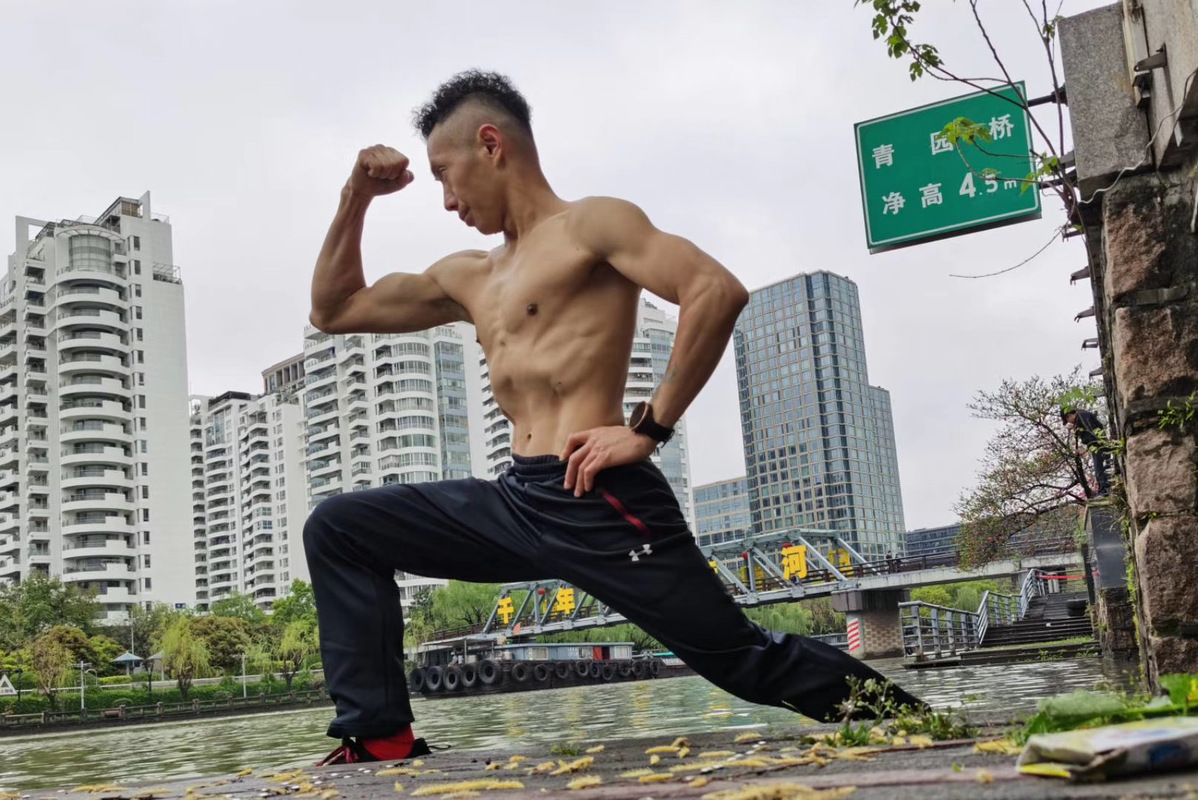 Fan displays his build after a morning exercise. [Photo provided to China Daily]
He added that not long ago, he and his friends ran from Hangzhou to Huzhou, a Zhejiang city 80 km away, in less than seven hours, which usually takes more than two hours by car.
On April 21, Fan and two others decided to run around a 550-meter track in a sports park. They started at around 3 am, when the sky was still dark, and spent 10 and a half hours completing 200 laps, which amounted to 111.11 km.
"We prepared enough food and water to stay energized and this was also the first time that I wore a pair of sandals for such a long distance," said Fan.
Despite the feat, he returned to work at his salon the next morning after a night of rest.
In addition to his roles of hairdresser and runner, he has also done his part to serve society.
Fan has kept a tradition in his salon that people older than 65 are welcome to have free haircuts every Monday morning.
"Some elderly people will wait before the doors open, so we usually open the business earlier on Mondays," he said. "I don't know the exact number of people that we've served, but I will keep offering the service as long as the salon is open."
mazhenhuan@chinadaily.com.cn