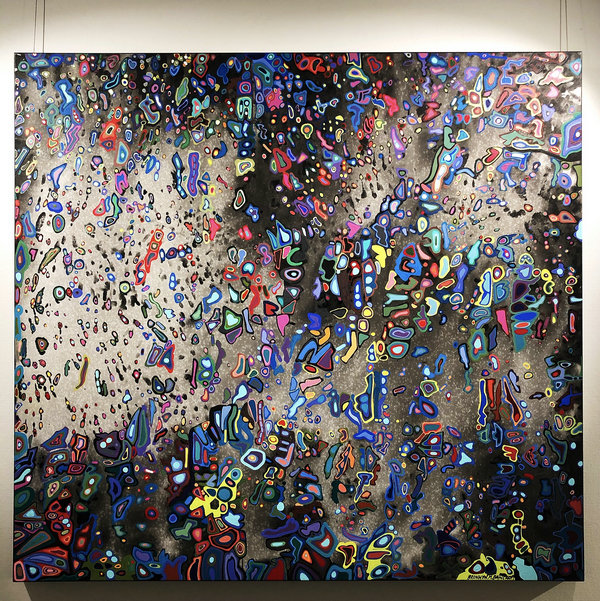 By Bronwyn Bancroft.[Photo by Xiao Xiayong/provided to Chinaculture.org]
Xiao Xiayong, director of the China Cultural Center in Sydney, said the works from six female artists would let people feel the interpretation of art in different cultures and their mutual respect and communication. The event aims to let Australians know more about female artists coming from diverse cultural backgrounds and provide a platform for cooperation between Chinese and Australian artists.
Tsoutas said the exhibit shows the gender difference and its impact on art creation in an increasingly complex society from the perspective of females. Visitors can get new ways of communication in the world from various points of view at the exhibition which also highlights female's importance and equal status in the development of contemporary arts.