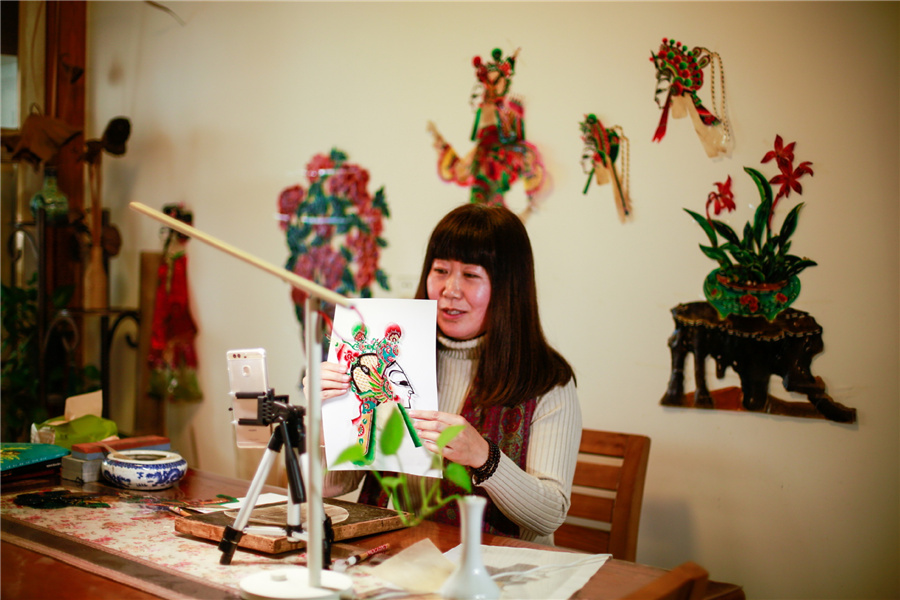 A teacher livestreams leather carving techniques used in shadow puppetry, in Luanzhou, North China's Hebei province, on March 15, 2020. [Photo/Xinhua]
Who ever said that heritage is boring? In a world imbued with technology and digital gadgets, traditional Chinese culture has found a way to recapture the imagination of China's youngsters in online classrooms.
Most Chinese schools, after the novel coronavirus breakout, turned to internet platforms to continue the new semester this spring. Teachers communicate with students through smart phones and livestream software.
Zhongshan Middle School in Luanzhou, North China's Hebei province, recently opened a series of culture courses, teaching students about traditional cultural heritage,such as shadow puppetry and paper-cutting.