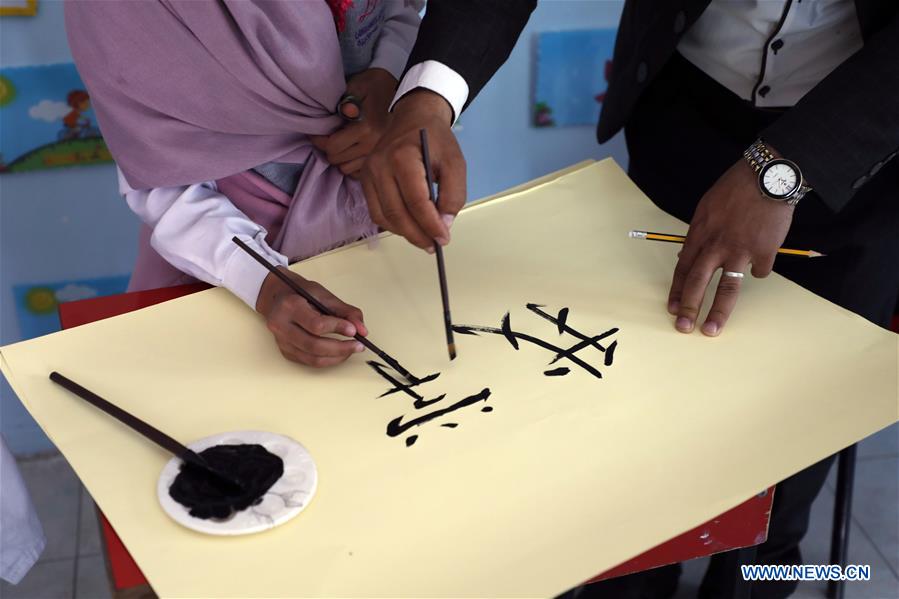 Student learn to write the Chinese characters during a lesson at a school in Sanaa, Yemen, Feb 10, 2020. [Photo/Xinhua]
Despite the bitterness of the conflict, the young Yemeni people are still actively engaged in their society, aspiring to permanent peace and development for their war-ravaged country.
Even before the fighting broke out in early 2015 between the Saudi-backed government of President Abd-Rabbu Mansour Hadi and Iran-backed Houthi rebel group, Yemen was one of the poorest countries in the Arab world.
The war has left thousands of civilians dead and more than 3 million internally displaced. Its impact on the country's infrastructure has been devastating, with major overland routes and airports severely damaged.