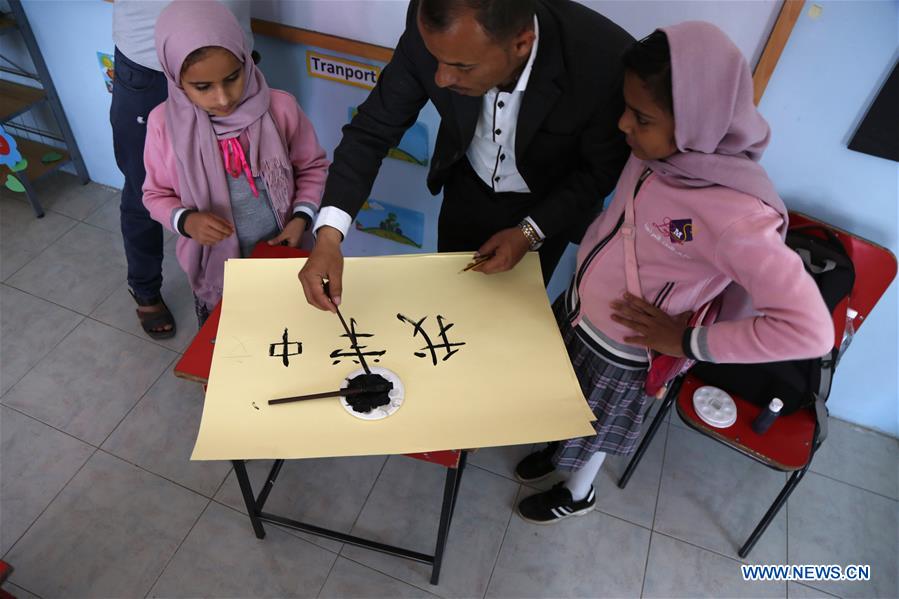 Yemeni teacher Mohammed al-Ansi teaches students how to write the Chinese characters at a school in Sanaa, Yemen, Feb 10, 2020. [Photo/Xinhua]
Al-Ansi hopes that Yemen and China will cooperate to establish centers and institutes for teaching the Chinese language in Yemen so that many young people can learn.
"I hope that a branch of the Confucius Institute could be established in Yemen to teach the language and spread the Chinese culture to many students and researchers who are interested in learning the Chinese culture and language," he said.
Many people in Yemen see that learning a foreign language may open a path of hope to a new life, such as getting a better job, increasing income and paving the way to a bright future in the country that has suffered from civil war for nearly five years.