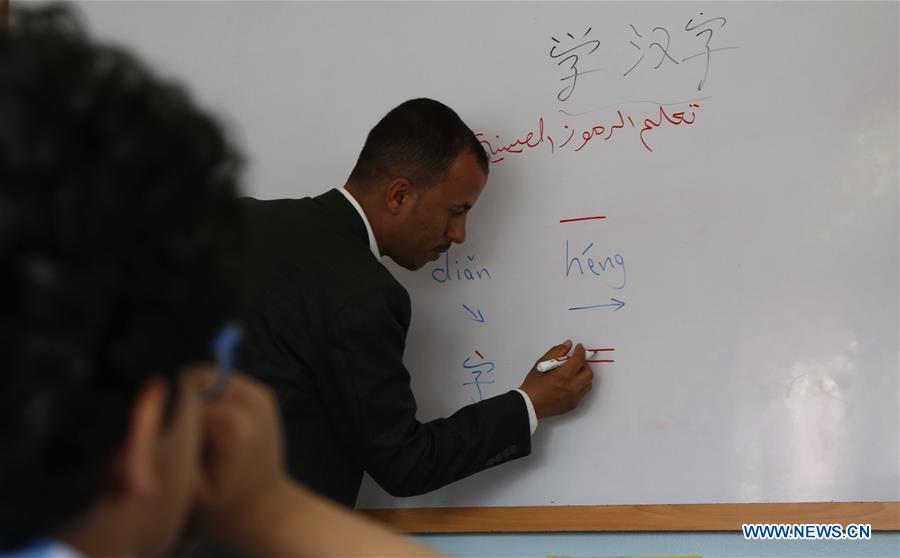 Yemeni teacher Mohammed al-Ansi writes on a board as he teaches students the Chinese language at a school in Sanaa, Yemen, Feb 10, 2020. [Photo/Xinhua]
Like many other private elementary and secondary schools in Yemen, the Chinese language is an essential part of the Languages Model School's curriculum, where the students study Chinese as actively as math and other science subjects.
Beside teaching in the school, al-Ansi also gives private lessons to businessmen, merchants, employees and others in Sanaa.
"In teaching the Chinese language, I succeeded in educating many people through an easy curriculum and in a simple and clear way that fits everyone," al-Ansi said proudly, stressing that teaching Chinese has definitely changed his life.