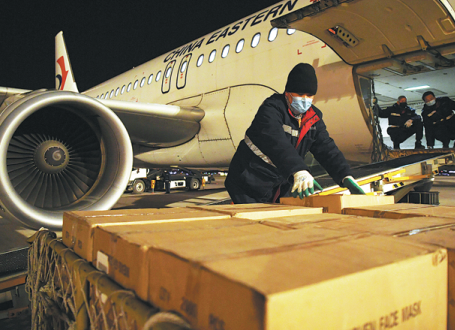 Staff from Lanzhou Zhongchuan International Airport unload newly arrived prevention supplies on the tarmac CHEN BIN/LIU XIAO/LU BOAN/XINHUA
Demand for masks and medical supplies has soared in China due to the coronavirus outbreak. The overall confirmed cases in China had reached more than 31,200 as of Friday, China's National Health Commission said.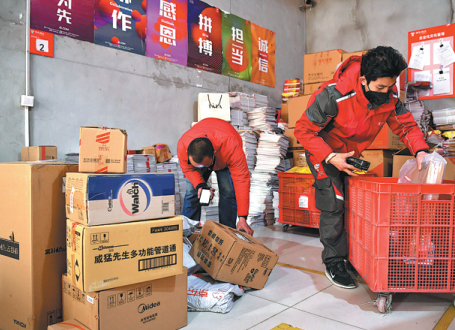 Couriers register the goods to be delivered, as many choose to stay at home purchasing daily necessities online CHEN BIN/LIU XIAO/LU BOAN/XINHUA
The People's Liberation Army Joint Logistic Support Force has been making all-out efforts to purchase materials badly needed in the fight against the ongoing novel coronavirus epidemic.