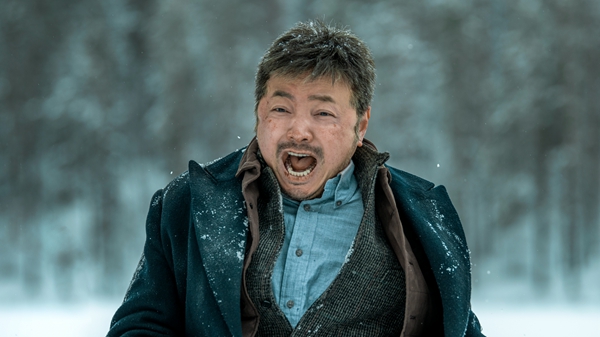 The comedy Lost in Russia is released on the streaming platforms, a new trend for the country's movie industry.[Photo provided to  China Daily]
Enter the Fat Dragon became the second film, following Lost in Russia during Spring Festival, to be released on streaming platforms on Feb 1.
It indicates that industry experts believe that theaters across the country may remain closed for the coming weeks amid the novel coronavirus outbreak.
The Hong Kong action film premiered on streaming sites iQiyi and Tencent Video on Feb 1, according to its production company Bona Film Group. Starring Donnie Yen, it was scheduled to hit theaters on Feb 14.
It tells the story of a skilled crime fighter who retains his martial arts prowess despite becoming heavily overweight after heart break.
It is available on Tencent Video's subscriber-only VIP Early-Access on-Demand service.
"In order to make a good film available for the audience as soon as possible, we decided to change to an online premiere, hoping to bring a ray of sunshine to everyone in the haze," the film's director, Wong Jing, says.
Due to the government guidelines to avoid people congregating in crowded places, major cinema chains have closed nationwide.
On Jan 30, the World Health Organization declared a public health emergency of international concern for the coronavirus. However, the UN health body stressed that it does not recommend limiting trade and travel.
The film industry was immediately exposed to a financial hit. Seven blockbusters which had been expected to launch on Jan 25 canceled their release.
Huanxi Media was the first studio to respond to the change by showing Lost in Russia online. Starring Xu Zheng, the comedy had been set to hit theaters on Jan 25.
Due to "the rapid development of the coronavirus", Huanxi says it decided to stream the film for free from Jan 24 on Huanxi's streaming service and the platforms owned by ByteDance, the company behind Toutiao, Douyin and TikTok.
Under the agreement, ByteDance would pay Huanxi 630 million yuan ($90 million) for the deal and eventually create a "film channel" with Huanxi, according to a stock exchange filing.
The film had been projected to bring in at least 2.4 billion yuan in ticket sales.
Within the first three days since its debut, the film had racked up about 600 million views with more than 180 million households watching it, according to Techweb.
It follows the bumpy journey through Russia of a manipulative mother and her middle-aged son who still wants to rebel and escape his mother's smothering influence.