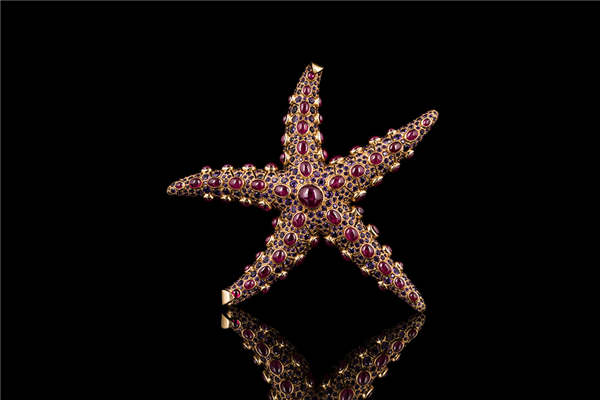 A starfish-shaped brooch is among the exhibits. [Photo provided to chinadaily.com.cn]
An exhibition titled "Awaken: Royal Jewellery Arts from Renaissance to the 20th Century" opened at the Shenzhen Museum of Contemporary Art and Urban Planning in Shenzhen, South China's Guangdong province, on Sunday.
More than 160 pieces of royal treasures collected from 20 countries and regions and spanning four centuries are on display. The exhibits cover necklaces, pendants, pocket watches, crowns, snuff bottles and other luxury items from Europe, as well as turquoise bottles and gold bracelets from the Qing Dynasty (1644-1911). Among them over 100 treasures are on display for the first time.
Besides, people can participate in various cultural activities, such as workshop, concert, salon and parent-child activities during the exhibition.
The exhibition will run through March 1, 2020.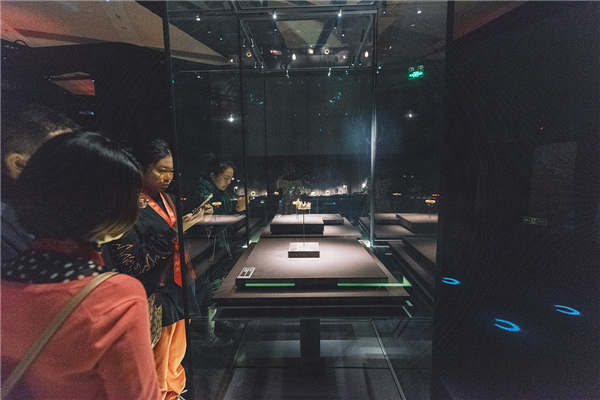 People view exhibits during the exhibition "Awaken: Royal Jewellery Arts from Renaissance to the 20th Century" in Shenzhen, South China's Guangdong province. [Photo provided to chinadaily.com.cn]