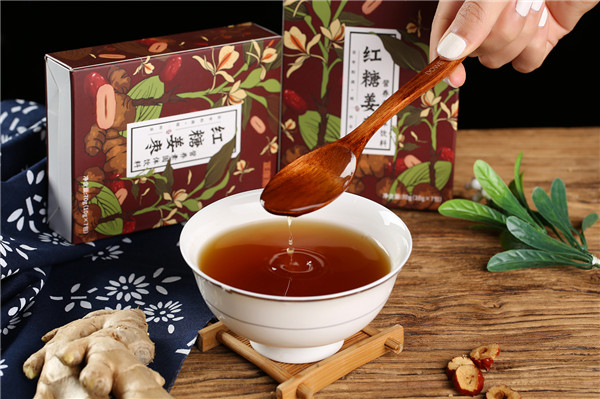 Red dates and ginger drink. [Photo provided to China Daily]
Red dates and ginger drink
(This is the classic sweet soup that Chinese mothers feed their daughters every month. Good as a blood-booster.)
・ 20-30 Chinese jujubes, seeds removed
・ 4-5 thin slices fresh ginger
・ Rock sugar, to taste
The seeds of the Chinese jujube are considered very heaty, so they are removed before cooking.
An easy way is to smash the dried fruit with the back of a cleaver and remove the seeds. Or, simply cut the fruit open and remove.
Place a liter of water in a pot and add the seeded jujubes and fresh ginger.
Allow the water to come to a boil first, then reduce to a simmer and cook for half an hour to 45 minutes.
The liquid will reduce by about half.
Add rock sugar to taste, and serve warm by the mug.