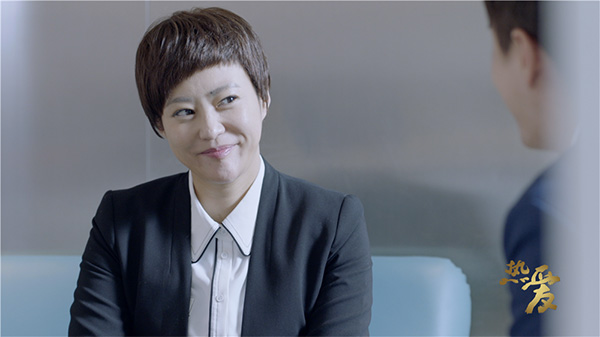 Actress Hao Lei stars a government official. [Photo provided to China Daily]
Despite the fact that rising stars are playing the two leads, most of the cameo roles in the series are portrayed by award-winning veteran actors, including Fan Wei, a best actor winner of the seventh Beijing International Film Festival, and actress Hao Lei, credited for a string of internationally acclaimed films such as Mystery.
During a recent interview with domestic journalists, actor Yang Le recalls he was offered the script by writer Song Fangjin and director Wang Xiaolie in 2015.
"The drama captures in an interesting way the unique characteristics of Beijing natives, who fancy sharing everything in their lives with neighbors. And that is also a familiar feeling for me, which is easy for me to convey in acting," says Yang, who was born in Beijing in 1987.