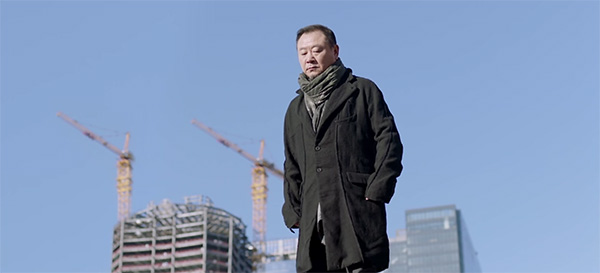 Actor Fan Wei stars a character who is conflicted with his inner world. [Photo provided to China Daily]
With a stellar cast of up to 72 established actors joining hands, the new TV series New Fortress Besieges has recently soared as one of the most popular dramas in December.
With Yang Le – son of the famous actor Yang Lixin – and actress Chuo Ni in the lead roles, the 37-episode TV drama has aired on Beijing Satellite TV as well as the online streaming sites Youku, iQiyi, and Tencent Video since Dec 1.
Set in a fictional neighborhood in Beijing, the story chronicles a young couple's daily life to examine some of the most concerning social issues in a comedic way, striking a chord with most audience members.
Such scenes include parents of unmarried adults crowding in a local park to exchange information about their children, wishing to schedule blind dates to push the children to establish their own families as soon as possible.