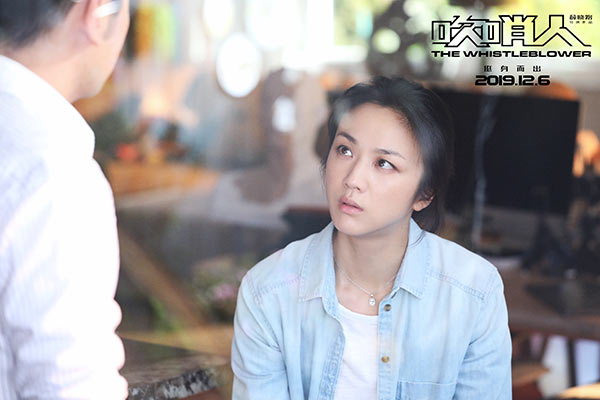 Actress Tang Wei in a scene of the film The Whistleblower. [Photo/Mtime]
The Whistleblower
The Whistleblower, an action-packed film featuring actress Tang Wei, the star in Ang Lee's Lust, Caution, and actor Lei Jiayin, known for his role in the 2017 TV series The First Half of My Life, will whistle into theaters in the Chinese mainland today.
Helmed by Xue Xiaolu, one of the seven directors of the 2019 hit My People, My Country, the film was inspired by a real-life event in 2009, according to the director.
The film tells a story of a pair of ex-lovers, played by Tang and Lei, who partner up to embark on a thrilling cross-continent adventure to unravel a crime, which involves major bribery.
The Whistleblower was featured at a special screening during the 28th Golden Rooster & Hundred Flowers Festival held Nov 19-23 in Xiamen, East China's Fujian province.