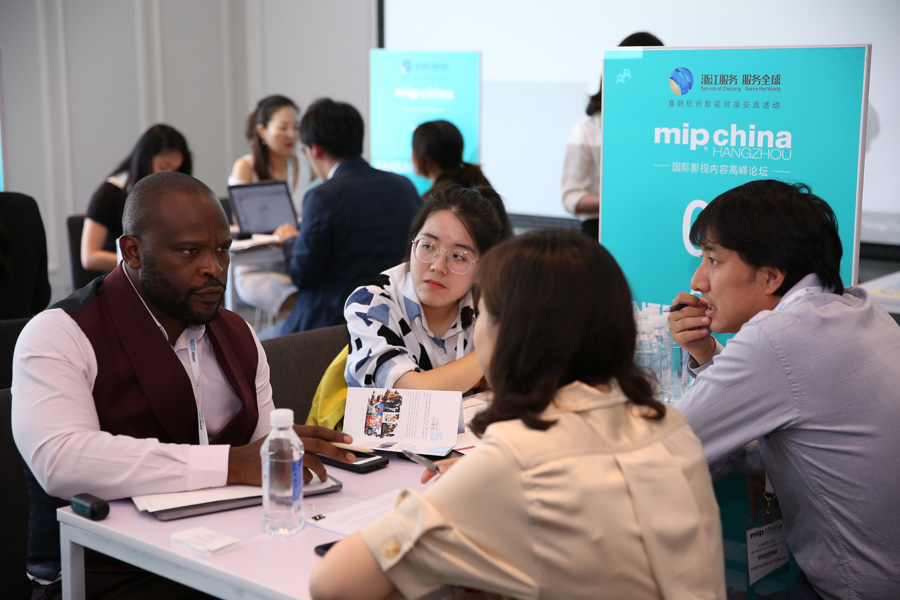 Representatives from domestic and foreign companies held one-to-one meetings to discuss details on cooperation during the Hangzhou event, held in the capital of Zhejiang province between June 5 and 7. [Photo provided to China Daily]
He also emphasized the need to use appropriate communication tools instead of relying on instant messaging apps like WeChat or QQ. A consistent software environment and a solid database architecture, he believes, are essential IT elements that a lot of Chinese animation studios are currently missing.
Huang Dai, senior vice-president at Sony Pictures, says international coproductions-seemingly an effective way to enter the respective markets of the companies involved-work best when they focus on one market at first with specialized, localized content.
However, she adds that an emotional story projecting universal values can also travel well across borders. Giving the example of Ang Lee's Oscar-winning film, Crouching Tiger, Hidden Dragon, she says that Yu Jiaolong, a local governor's daughter played by actress Zhang Ziyi, who is inexperienced but embarks on an adventure, was a relatable character to Western viewers.
According to industry insiders, with Chinese content-makers yearning for more international exposure, cooperation with foreign players is likely to deepen.
Contact the writer at xufan@chinadaily.com.cn