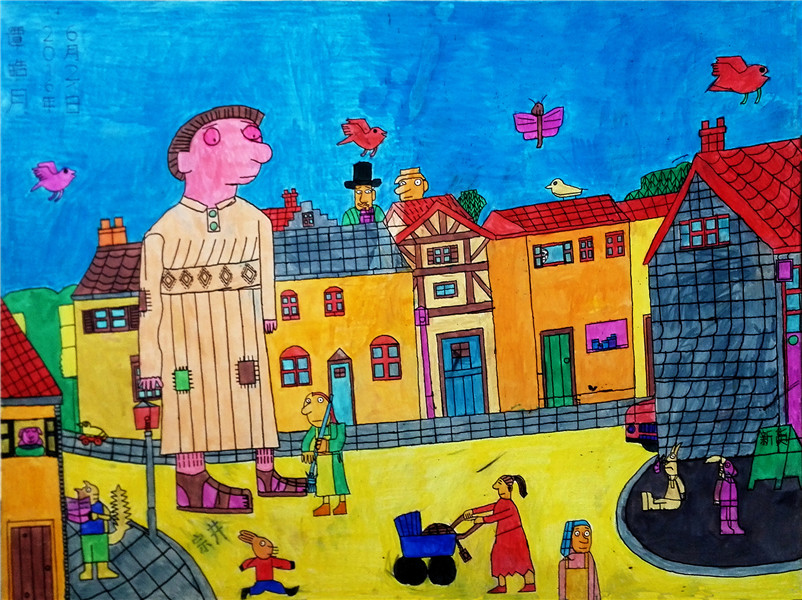 An artwork with straight lines and bright colors by Tan Haoyue. [Photo provided to China Daily]
Two-way process
At the beginning, communication with students was difficult for art teachers like He.
Now that she has been with them for nearly six years, she knows them well and still marvels that they're able to interpret images in their own styles and have the ability to be creative and express themselves.
And the students inspire her in turn.
She recalls the first time she dared Zeng to draw on a large canvas that was 1.5 meters in width and 1.2 meters in height.
She says that Zeng answered "I dare" without hesitation, grabbed a pen and started drawing immediately - making no changes from start to finish.
"I wouldn't have the courage to dive in like that," He says.
Zhou says the students' works can also make sophisticated artists think about their own motives.