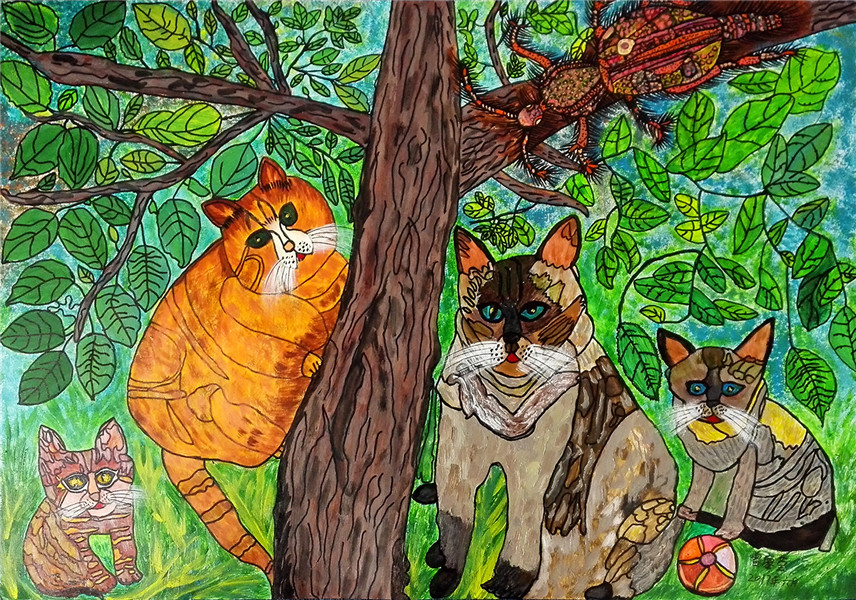 An artwork by Zeng Liaoying. [Photo provided to China Daily]
Zhou, as one of China's top contemporary artists, whose works can often fetch tens of millions of yuan in auction, values above all else the teaching quality and the stress on professionalism.
The organization has 16 staff members in total. The teachers are mainly artists who graduated from fine arts institutes in Sichuan and Chongqing, and have been creating their own works alongside the teaching.
Ren Fei, who started working there in 2015, says the situation is of mutual benefit.
As well as selecting books and other materials for reference, the teachers have developed a system of teaching based on a set of textbooks that Xiong Wenyun, artistic director of the organization, compiled in 2005 before joining the team. She made some changes and applied her theories into the education of the disabled, and, depending on students' personal condition, techniques used by adult painters would be gradually taught.
This approach focuses on the individual and it has paid dividends.