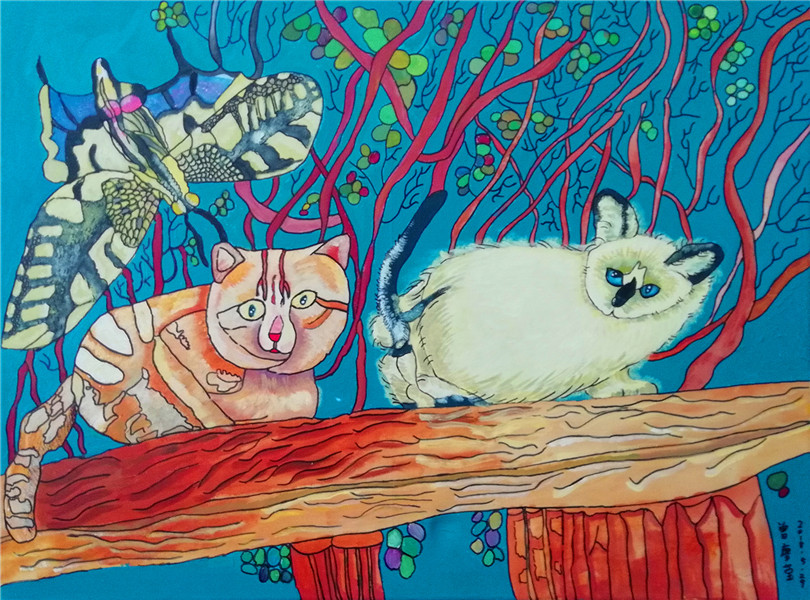 An artwork by Zeng Liaoying. [Photo provided to China Daily]
The core of the system is that the students do not make changes once they start drawing a picture.
Liao Yaoyao, one of the organization's earliest students, says that they were kept away from erasers at the beginning, or asked to draw with needle pens to cultivate their self-confidence.
The teachers want to protect creativity and encourage students to find out their individual interests and develop their own styles. This translates into more powerful work.
Despite her polio and epilepsy, Zeng Liaoying, 36, started to learn painting with He in 2013. She's created hundreds of works since, mostly of insects and cats. Each work has exquisite detail and imagination.
Zeng works as a cleaner for a living and has devoted most of her energy and enthusiasm to painting.
Tan Haoyue, 23, has a unique perspective when observing things. Fond of sports, the young man, who has autism, utilizes straight and right-angled lines, like those on a sports field.