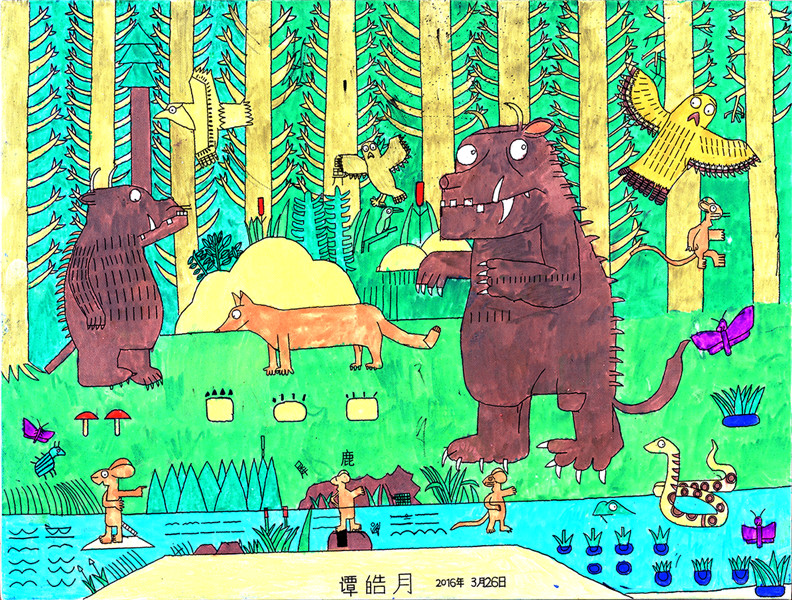 An artwork with straight lines and bright colors by Tan Haoyue. [Photo provided to China Daily]
Liao, who, at the age of 15, lost both her legs in the quake, works as an illustrator and is focused on using colored pencils.
She met Zhou when he and a group of Sichuan artists visited the victims of the disaster at the rehabilitation department of West China Hospital of Sichuan University in Chengdu and soon started learning with the organization.
Since she became interested in colored pencils at college, the teachers helped her with suitable themes and techniques.
She now earns around 3,000-4,000 yuan ($434-579) per month, the average level of new staff in her company.
Many of the works created by the students reflect local characteristics and the culture of the ethnic groups they belong to.