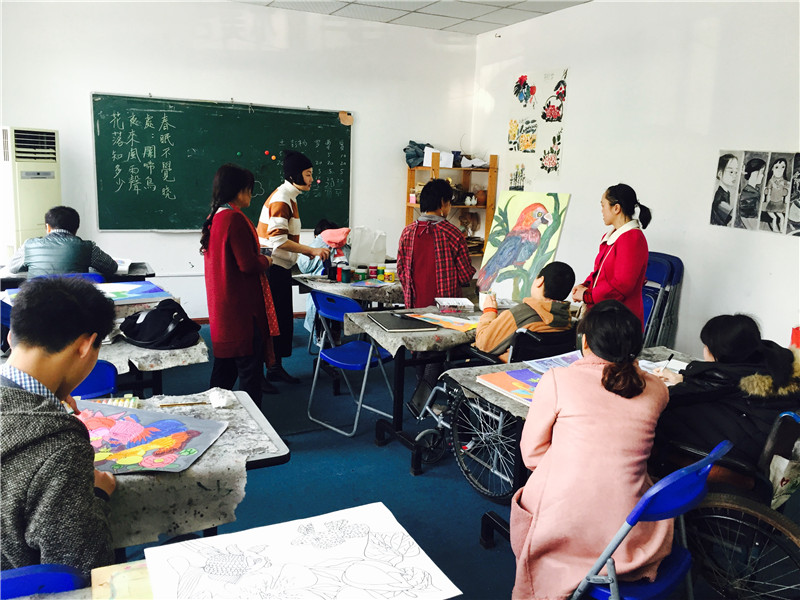 Students attend a class in Chengdu, Sichuan province, under the guidance of a teacher from 5 Colours Foundation, a charity helping people with physical and mental challenges. [Photo provided to China Daily]
After discussing the idea, Zhou and Huang decided to celebrate the 10th anniversary of the organization by creating a special part of the Art Chengdu event instead of just holding an exhibition at a gallery, because the event is more open to the public.
According to Zhang, the organization has been working with its counterparts in countries like France, Singapore and the United States to hold exhibitions and to discuss better ways of teaching.
They will also have a touring exhibition in South Korea soon, Zhang says.