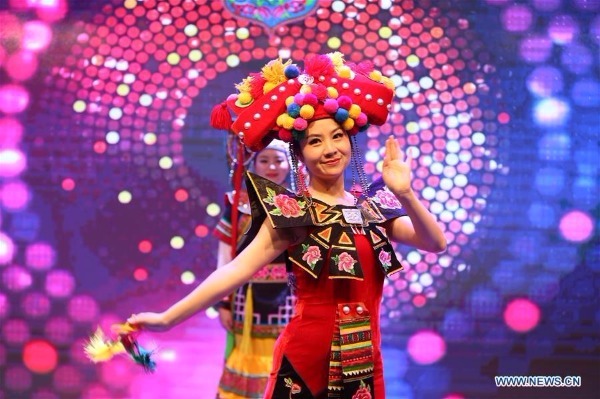 Artists from China's Yunnan perform during the opening ceremony of China Tourism and Culture Week in Yangon, Myanmar, June 3, 2019. The China Tourism and Culture Week was inaugurated in Yangon on Monday, with the aim of deepening exchanges and cooperation in the sectors of tourism and culture as well as promoting friendship between peoples of the two countries.[Photo/Xinhua]
Director-General of Culture and Tourism Department of China's Yunnan Province He Ligui said the event brings closer cooperation between Yunnan Province and Myanmar, expecting a good outcome from such expanded cooperation in the sectors.
The event was organized by the Chinese Embassy, Yunnan Provincial Department of Culture and Tourism and China Cultural Center in Yangon.
On Monday afternoon, scholars and experts from the two countries held discussions on renovation and conservation of Bagan pagodas, fusion of culture and tourism, new opportunity of China online travel agency's outbound travel routes, and conservation of tourism culture and inheritance.