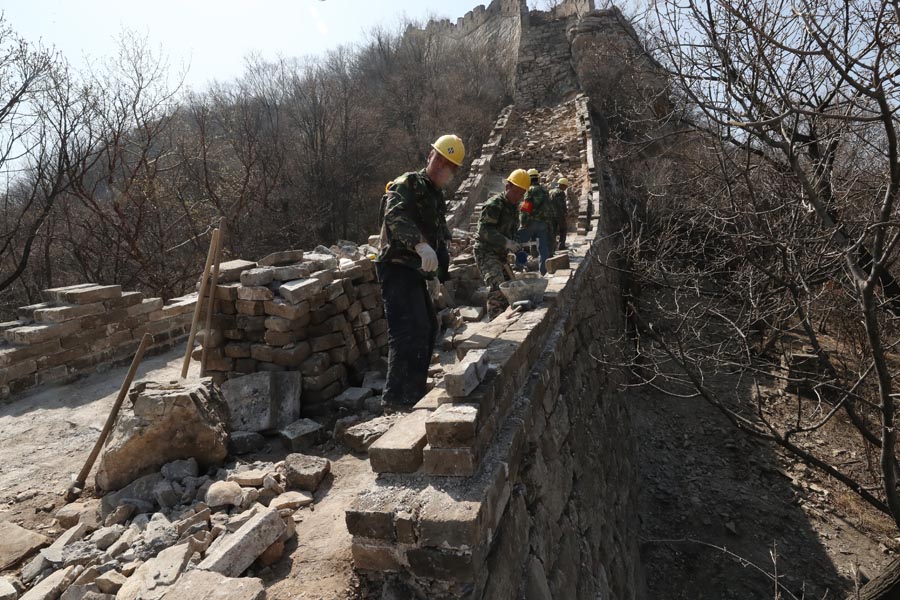 Workers lay bricks to restore part of the wall.[PHOTO BY JANG DONG AND WANG KAIHAO/CHINA DAILY]
Water and greens
Cheng Yongmao, 63, is the chief engineer for the Jiankou restoration. According to him, a principle of "minimum intervention" has been taken in the ongoing second phase. The first phase still adopted some traditional ideas of using new bricks, like the work done during the 1950s to repair the Badaling section of the wall.
"We began to realize that the best way to keep the original facade is to cure its 'disease' and prevent it from collapsing further," he says.
This time, when it came to fixing one of the fort towers, new bricks were not used, Cheng says, but instead iron supports were added to strengthen it.
Saving money is also a practical reason to use new bricks less often.