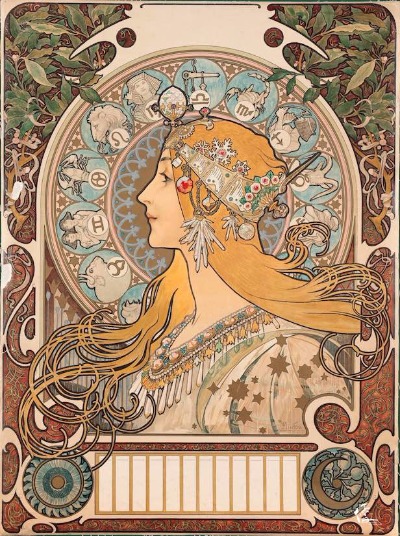 [Photo provided to chinadaily.com.cn]
This year marks the 70th anniversary of diplomatic relations between China and the Czech Republic.
To further deepen cultural exchange between the two countries – with the support of the Czech embassy in China, Prague National Arts and Crafts Museum of the Czech Republic, and the Prague Art Museum of the Czech Republic – a special exhibition of Czech painter Alphonse Mucha is now underway.
It is open to the public this year in the National Center for the Performing Arts, Yunnan Provincial Museum, Chongqing China Three Gorges Museum, and Tianjin Art Museum.
Over 200 pieces will be displayed in the exhibition, most of which are the work of Alphonse Mucha, a member of the Art Nouveau movement, together with other pieces of the same style.
A painter, illustrator and graphic artist, Alphonse Mucha was not only an acclaimed artist in his home country, but was also influential across the world.
Art Nouveau is an art style that was most popular from 1890-1910. It was inspired by natural forms and structures, particularly the curved lines of plants and flowers.
It has been applied in a wide range of fields, including the decorative arts, painting, sculpture, architecture, and interior design.