Discover the best things to do in Beijing in March with our roundup of art and exhibitions, music, performances and trending activities around town. To recommend an upcoming event or activity, please contact li-ping@chinadaily.com.cn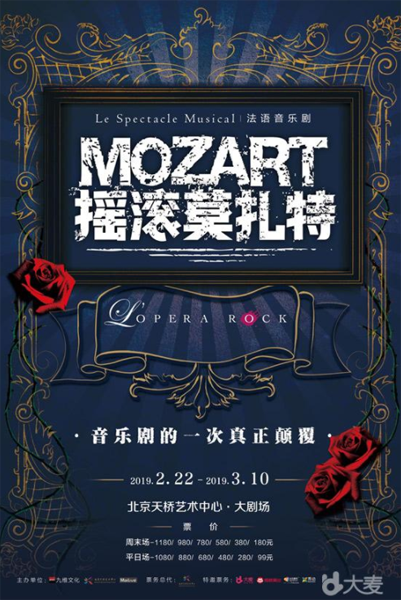 [Photo/damai.cn]
Mozart - L'opera Rock
Mozart - L'opera Rock is being held at the Tianqiao Performing Arts Center through Mar 10.

A French pop-rock musical portraying the legendary life of musician Mozart, the show uses both original pop-rock compositions and classical music composed by Mozart. With bold rock music and classical Baroque-styled costumes, combining modern representation techniques as well as magnificent European court stage design, the show will present the incomparable talent of Mozart in an innovative way.
The performance is in French with Chinese subtitles.
Learn more here.
If you go:
7:30 pm, March 2-3, 5-10; 2:30 pm, March 2,3,9,10. Tianqiao Performing Arts Center, No 9 Building, Tianqiao South Street, Xicheng district (opposite Beijing Museum of Natural History). 400-635-3355. 北京市西城区天桥南大街9号楼(自然博物馆对面) 天桥艺术中心
Ticket: 99- 1,180 yuan