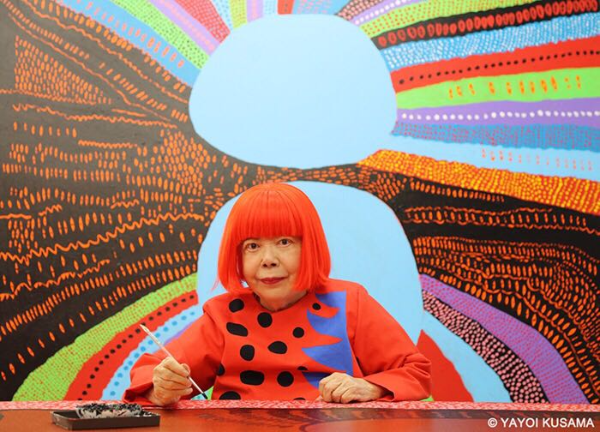 [Photo provided to chinadaily.com.cn]
At 90, avant-garde Japanese artist Yayoi Kusama is one of the most popular artists of the time.
She utilizes a burst of vibrant colors and polka-dot patterns to closer the gap between contemporary art and the audience, making her works well received among people of different cultural backgrounds and ages.
Kusama's works will come to the Fosun Foundation Shanghai at her exhibition named Yayoi Kusama: All about Love Speaks Forever. It will be open on March 7 and run through June 9.
Along with her several signature series of works, the exhibition will also shows several sized and immersive installations specially made for the space.