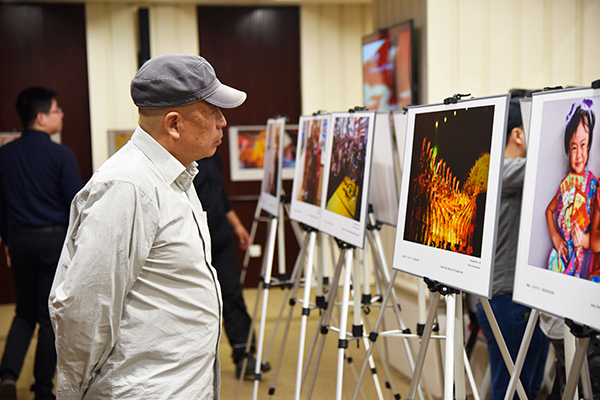 A visitor focuses on the award-winning photos of the 2018 "Sharing China - Happy Chinese New Year photo contest". [Photo by Zhang Xingjian/Chinaculture.org]
For instance, Happy Chinese New Year will be included as a key program during the upcoming China-Laos Tourism Year, China-New Zealand Tourism Year, and China-Pacific Island Countries Tourism Year.
Chinese folk performances and China's cultural heritage shows will also get highlighted at more than 20 international tourism forums held during the holiday. These include the Mediterranean Tourism Forum, Thailand International Tourism Exhibition, Madrid Tourism Exhibition and New York Times Tourism Exhibition.
Big parades celebrating Chinese New Year will occur in London, Lisbon, Madrid, Buenos Aires and other cities, along with promotional events happening at the same time in those cities.