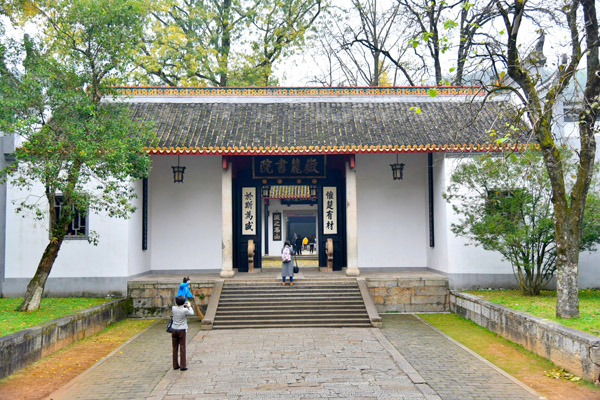 Yuelu Academy. [Photo by Zhang Xingjian/chinadaily.com.cn]
In 1926, it was officially named Hunan University, a first-class university in China. Serving as an institute for 1,000 years, Yuelu Academy is honored as a "One-thousand-year-old Academic Institution".
According to Deng Hongbo, professor of Yuelu Academy, Hunan University, Chinese academies are cultural and educational organizations that collect, read, teach and research books in the past. Nowadays, education alone is not enough, and the academy plays a vital role in cultural communication.
"Yuelu Academy shoulders the responsibility of promoting Chinese traditional fine culture, and it means a lot to Chinese people," Deng said, adding that how to inject vigor into China's academy is a major task he has been committed to.
Also, Yuelu Academy has a national-level academy-oriented museum, which sets out to be a recognized data, research centers and exhibition center, as well as the hub for talent training.
Meanwhile, Deng and his team has been compiling a dictionary on Chinese academies. According to him, it will be the first professional dictionary in China to provide a detailed introduction on most Chinese academies' history and culture.