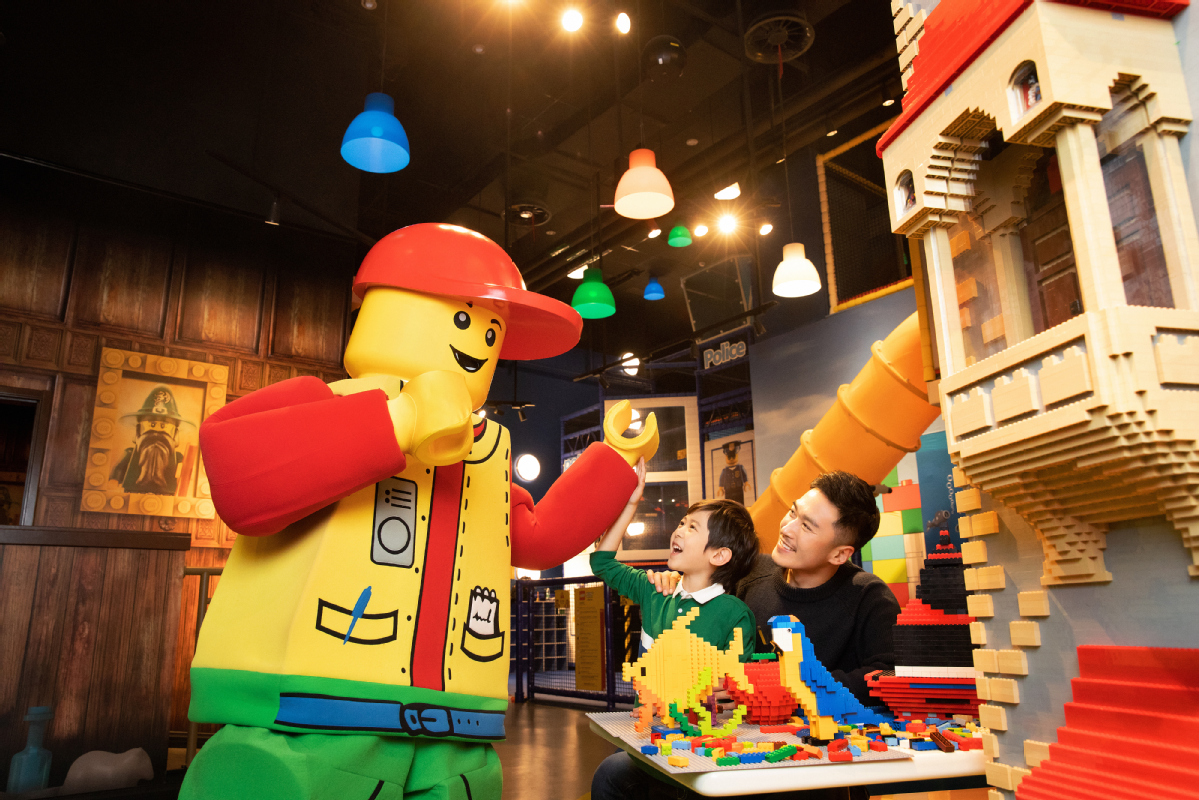 A child enjoys his time at Legoland Discovery Center Beijing. [Photo provided to China Daily]
China Post recently issued a set of six stamps on the classic children's cartoon, Gourd Brothers, to commemorate the International Children's Day. A total of 7.5 million sets were issued, and each costs 6.4 yuan ($0.90).
In an event that paid tribute to the cartoon, children made small gourds from Lego bricks with their parents at the Legoland Discovery Center Beijing.
The cartoon is popular among those born in the 1980s and 1990s and the event allowed them to share their childhood memories with their children.
Besides enjoying a range of miniature landmark architecture made from Lego bricks, children took part in training classes in the center and made their own works based on their imagination.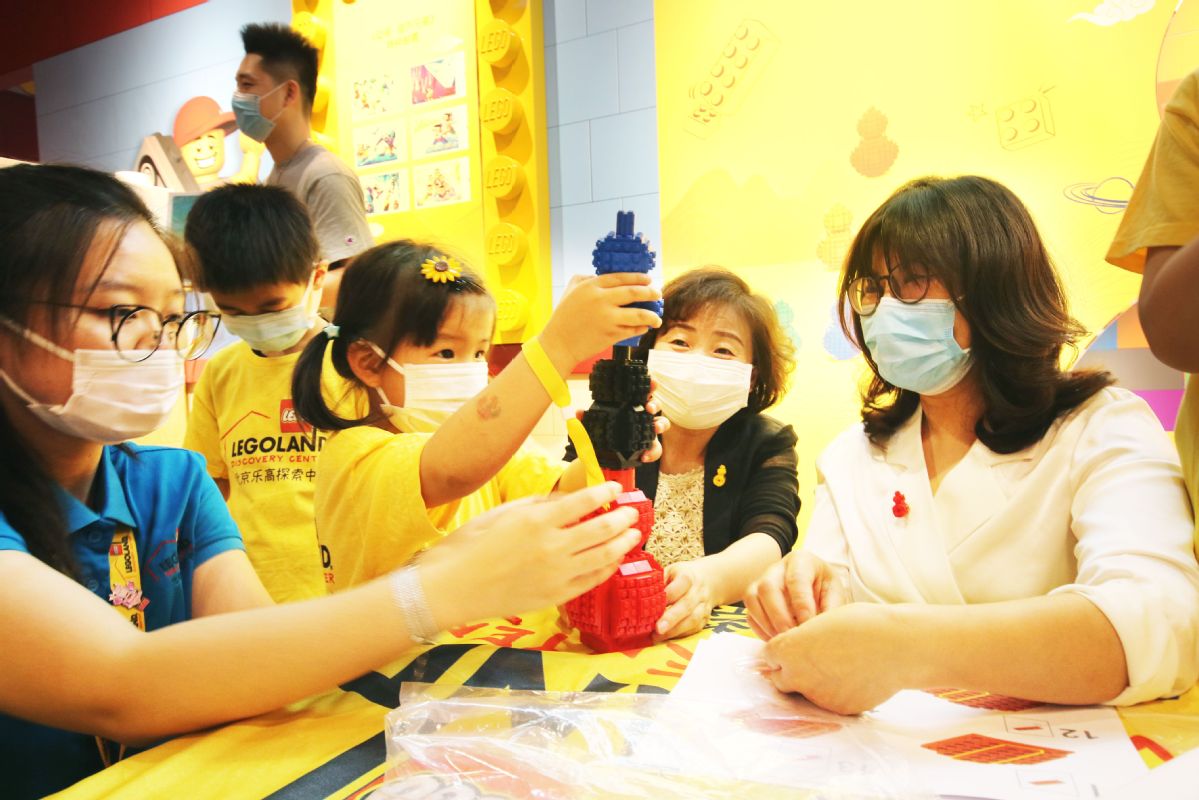 In an event that paid tribute to the cartoon Gourd Brothers, children made small gourds from Lego bricks with their parents at the Legoland Discovery Center Beijing. [Photo provided to China Daily]