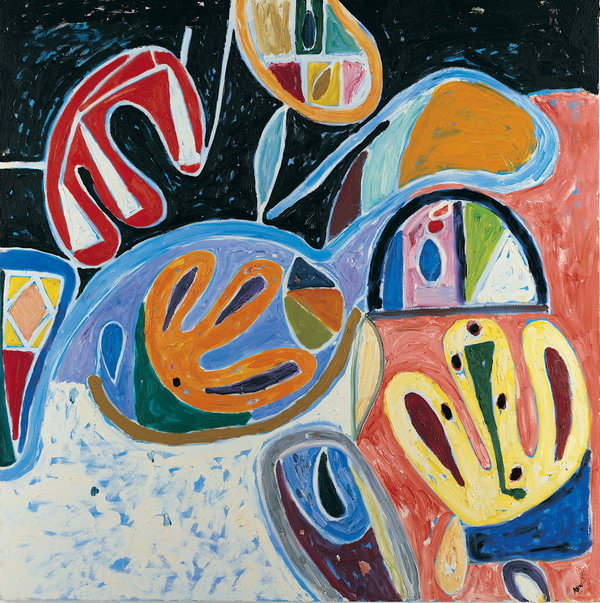 Ayres' oil on canvas in 2006, Get Back.[Photo provided to China Daily]
Ayres' work in the 1990s reflect the tactile experiences of her travels through Europe and India, while her work at the turn of the 21st century and beyond gathered together are a cluster of green motifs-although, as she aged, it allowed her less and less time spent in her beloved garden, which was filled with plants from all over the world, many of which originated in China.
Mundy says gardening and plants were very important to his mother. "She said, if she didn't have the garden, she would go mad."
Her advancing age also deprived Ayres from painting on floor-to-ceiling canvasses. Mundy says when she was 72, he and his brother, Jimmy, had to take away the ladder she used to stand on when painting. "She was very cross that she couldn't have another ladder."
Ayres' devotion to painting was not only because of her love of the medium, or that she loved working, but also that she had sailed through a time when female artists were not taken seriously into a new era where they have gained respect and have a weighty presence in the industry.