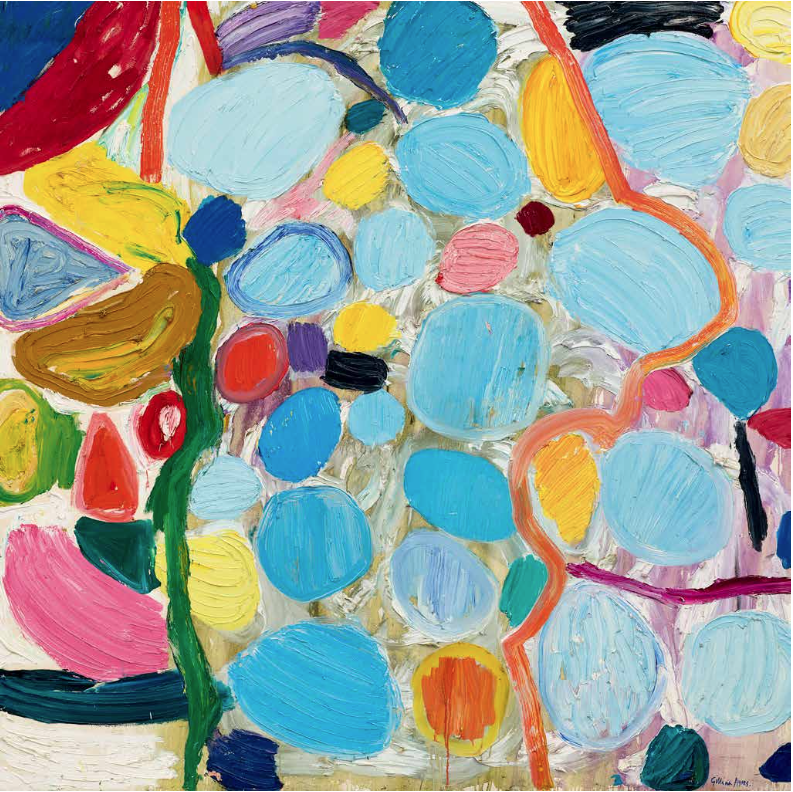 Another of the artist's oil on canvas in 1994, Furrina.[Photo provided to China Daily]
Now in commemoration of Ayres, Beijing's PIFO Gallery is holding her second exhibition in China. The eponymous exhibition includes canvasses thickly textured with oil paints and also acrylic works on paper, which are being loaned from her family and collectors.
Although Ayres was widely considered to be in the realm of abstract painters, her work vividly pictures the diversity of the landscapes and colors she was exposed to, influenced by the sea, the British countryside life and her love of gardening.
She left her post at the Winchester School of Art, and relocated to a secluded house in North Wales, before six years later relocating to the Devon coast, where she lived and worked until her death.
"She got fed up with life in an art school," Sam Mundy, Ayres' son and an artist in his own right, told China Daily at the opening of the exhibition. "She took a big risk (throwing it all in to be a professional artist), she had very little money."
The closeness to nature contributed to changes in Ayres' output over time. In the late 1970s, she explored her art with a blissfully unrestrained style. Then, in the early 1980s, she ventured into a critical period when her works were exuberant with vibrant colors and a rhythmic touch.