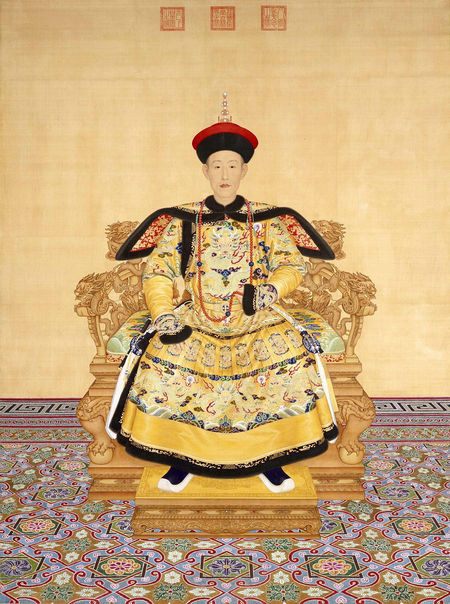 A portrait of Emperor Qianlong by painter Giuseppe Castiglione (Lang Shining).[Photo provided to China Daily]
The love life of Emperor Qianlong from Qing Dynasty (1644-1911) has been a subject of discussion on China's social media recently thanks to two TV series-The Story of Yanxi Palace and Ruyi's Royal Love in the Palace take the baton.
Emperor Qianlong, who died aged of 87, was also one of the longest-living monarchs in China.
His good health is attributed to his good habits, according to Hu Xiaofei, a professor at Beijing Sport University.
Speaking about the emperor's habits, Hu says: "He had a list of 10 things to do often and four things not to do."
The 10 things to do involved 10 parts of body-the teeth, throat, ear, nose, eyes, face, feet, stomach, legs and arms, and hips.
And among the four not-to-do things were no talking while eating and resting and not drinking too much.
"One of his 10 things to do involved rubbing the face, which is a good practice in the autumn," says Hu.