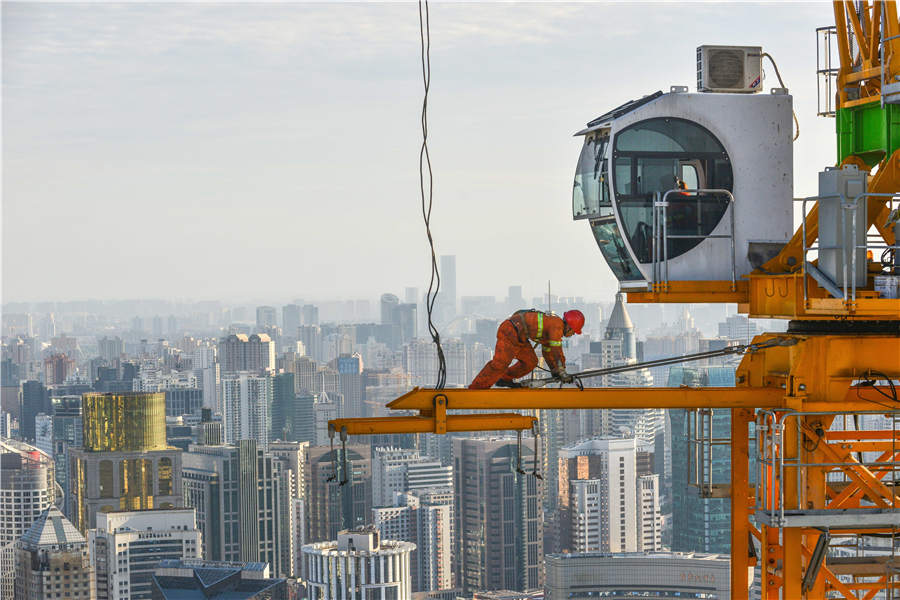 Tower crane standard section lifting on Suhewan Center (204 meters high, 43 floors), Jing'an district, Shanghai. [Photo by Hu Zhimin/For China Daily]
Documentary photography underlines the ever-changing city of tomorrow.
I am an enterprise manager at the Shanghai Construction Engineering Group, and photography is my biggest hobby, taking up most of my spare time. It has been dozens of years since I bought the Seagull DF-1, the first camera in my life, with the six months of income I saved in 1984.
By chance, I participated in a photography activity on the theme of "Finding the Most Beautiful People". During my exploration, I suddenly realized and discovered around me a group of such beautiful people-the construction builders in the city. As a member of the construction industry, it gives him an inbuilt advantage than outsiders, and I also have the responsibility and obligation to the public by record the worthwhile endeavor of these builders.