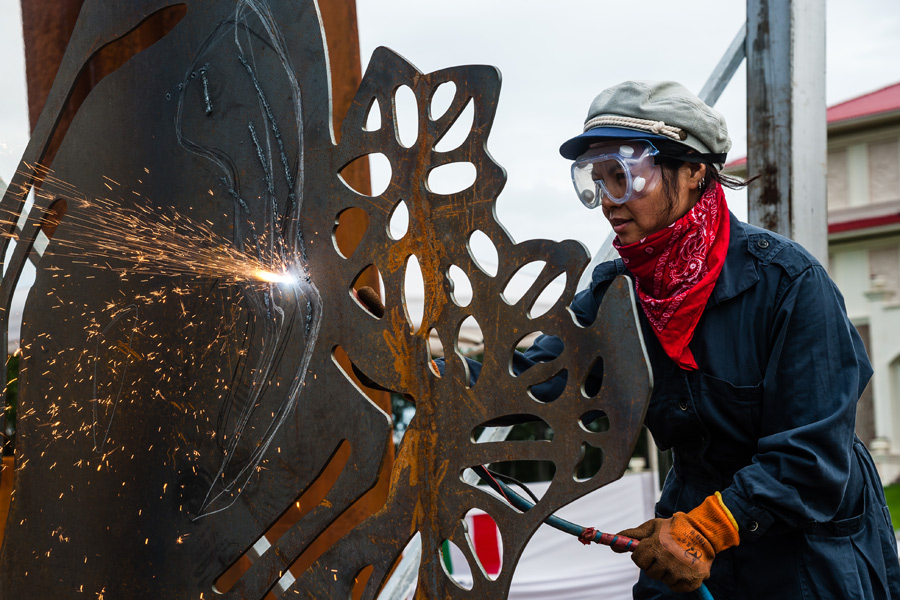 Some 20 artists from 14 countries and regions demonstrate their artistic philosophy and skills in the sculpture park in Tonghe, Northeast China's Heilongjiang province, at an event organized by the International Sculpture Symposium Alliance and the local government. [Photo provided to China Daily]
Either way, as knowledge of the park spreads both locally and to a wider public, it will continue to foster the hope that it can act as catalyst for prosperity in the area, both culturally and commercially.
That growth, however, will have to develop organically, and most probably through engaging with the county's residents first-after all, as renowned American photographer, the late Robert Mapplethorpe, is reported to have said of public art: "One must ease the public into it, and that's an art in itself."