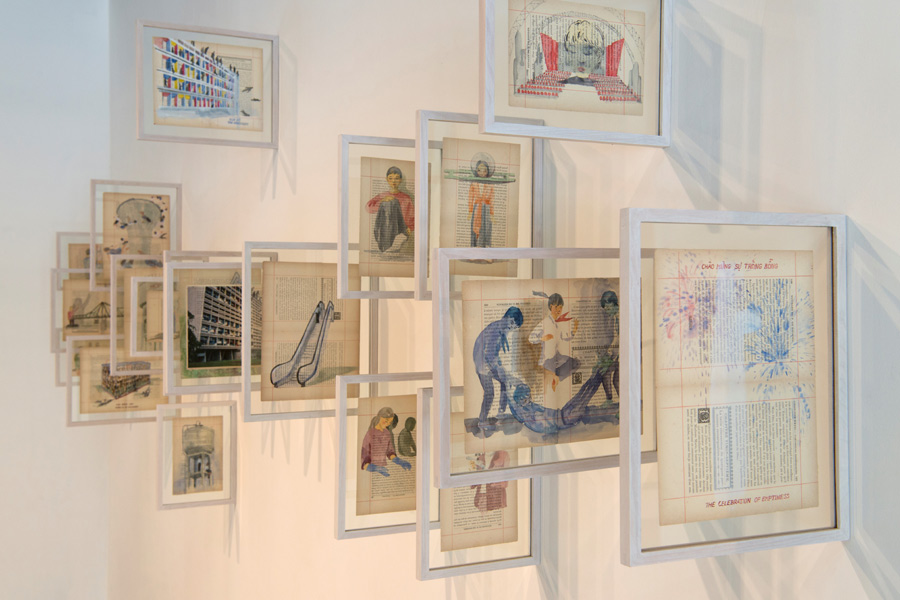 Vietnam artist Thao-Nguyen Phan's work [Photo provided to China Daily]
The ongoing Yinchuan Biennale studies a diverse and complex world through the works of artists from China and abroad, Li Qi reports.
The nomadic life, among human society's oldest ways of subsistence, is increasingly rare in modern times. People travel wider and more frequently in the globalized era, and technology has enabled people to get information about what's happening far away even without having to leave home.
But human activity, in the real and virtual worlds, has led to ecological deterioration, confusion around cultural identities and clashes between immigrants and natives, among other issues.
This diverse and complex world is a topic of discussion at the ongoing Yinchuan Biennale, being held at the Museum of Contemporary Art, Yinchuan, in the capital of Northwest China's Ningxia Hui autonomous region. The works of 92 artists from around the world are on show at the second edition of the biennale which runs until Sept 19.
Marco Scotini, the event's Italian curator, says he hopes the exhibition will create an atmosphere that will distinguish the biennial from others held in Beijing, Shanghai or Shenzhen.