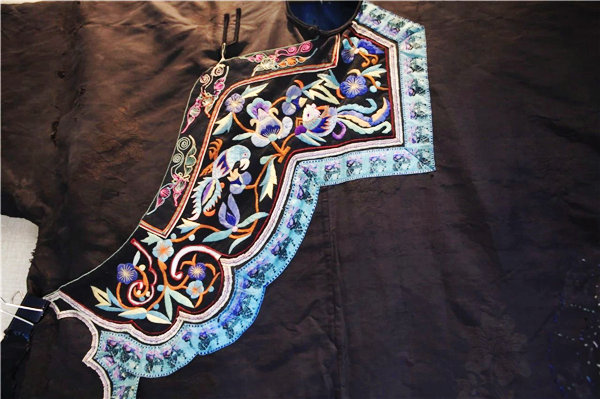 Miao embroidery, a national intangible cultural heritage from the Miao people. [Photo/hnswht.gov.cn]
The designer was surprised to find animal and flower patterns printed with a strong local style. "I didn't expect people here could create such beautiful works," she said. "They almost took my breath away."
Yet Wang breathed new life to the old heritage by infusing modern designs, with an addition of bamboo weaving, silver accessories and folk musical instruments.
She aims for her designs to stand out with two strong features, one being the Miao people's embroidery.
"We hope more people will know Miao embroidery and other intangible cultural heritages, and carry them forward."