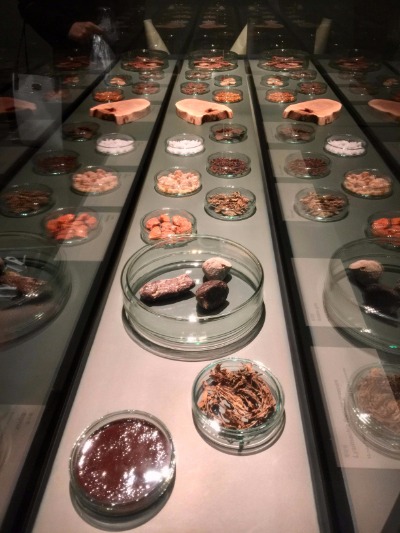 Ancient spice specimens on view at the Cernuschi Museum in Paris, titled the Perfumes of China.[Photo/Shanghai Museum]
For the next millennia, the road, named after Chinese silk, its most famous commodity, was explored by the ambitious and adventurous from both sides, until it became a fully developed transport network traversing Eurasia. At one end of it was the Chinese empire, and at the other end the Mediterranean countries and Rome. The road, with more than a few tributaries to reach the surrounding regions, cut through diverse terrains and disparate cultures.
The traffic on the road reached its peak with the rise of the Tang Empire, which put a lasting end to the four centuries of war and fragmentation that separated it from its equally great predecessor, the Empire of Han. The two golden eras in Chinese history hold up mirrors to each other, in social wealth and confidence, as well as a resulting willingness to know and be known.
And they shared the same capital: Chang'an (known today as Xi'an, the capital of Shaanxi province), from which Zhang Qian set out on his milestone mission, and toward which endless streams of caravans headed, laden with everything that might fascinate and reap a profit, in the centuries to come.