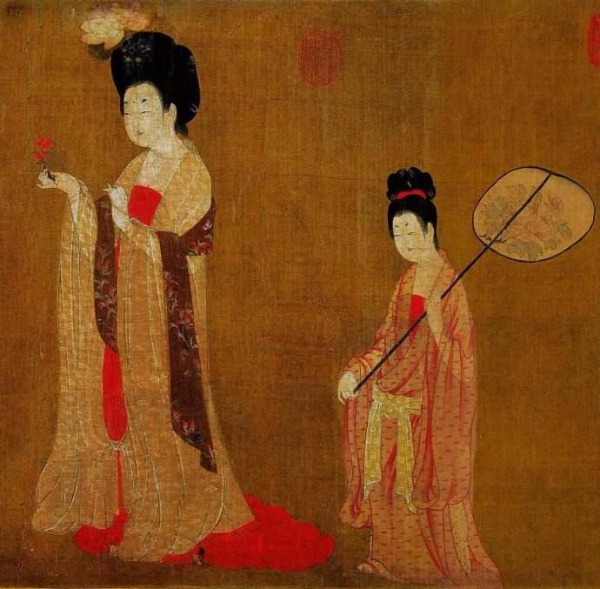 Court ladies by Tang Dynasty painter Zhou Fang.[Photo by Yu Jing/China News Service/China Daily]
The Famen Temple Museum, about 110 kilometers from presentday Xi'an - the temple's name means "a passage to the land of Buddhism" - was once the place of worship for Tang rulers. Its director, Jiang Jie, says: "For those in the know, this typical image of a Tang court lady is in itself a reflection of the exchanges between China and the land lying to its west, through the extending route known today as the Silk Road.
"The scent resulted from the burning of spices that came all the way from places including the Eurasian steppes, the Indian subcontinent and the shore of the Arabian Sea. The practice, apart from feeding a romantic need, also had a practical side: the strong smell acted to repel insects, mosquitoes for example, and to make sure that the ladies, while proudly exposing their glacial skin on a hot summer's day, did not have to lose their composure because of a gnawing bite.
"This is very important, because climate scientists now believe that the Tang Dynasty, especially the first half of it between the early seventh and mid-ninth centuries, lived through a general rise in temperatures that, in retrospect, aided the society's propensity for flimsy clothing and fragrant scents."