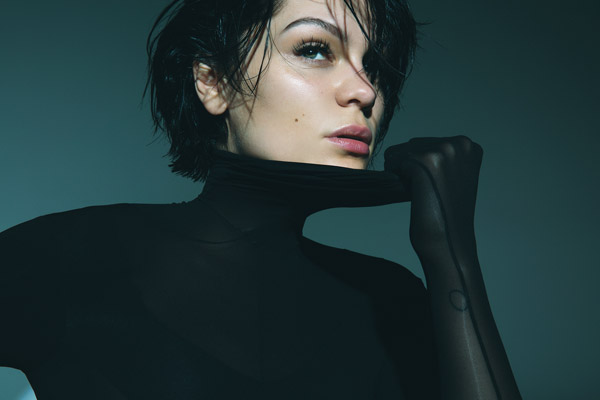 Jessie J, a singer from Britain, now has a strong fan base in China. [Photo provided to China Daily]
British pop diva and star of the Singer reality show, Jessie J is preparing to embark on her 12-stop concert tour all across the nation, Zhang Kun and Chen Nan report.
Just two months after being crowned champion of Hunan TV's reality show, Singer, and hot on the heels of her first studio release in four years, British pop star Jessie J is all set to embark on a 12-city Chinese tour.
Running from August to September, the tour will see her deliver performances in Beijing, Shanghai and Tianjin.
The 30-year-old singer-songwriter was the first foreign artist to win the annual reality show, which sees established singers' performances ranked and rated each week by audiences and judges until a winner is decided. The show is one of China's most popular.
"To be honest, I was the first international person ever to be asked," Jessie J told China Daily in an exclusive interview shortly after winning the competition.
"Everything happened so fast: the interviews, the meetings, the photo shoots, the rehearsals," she recalled. "All of a sudden there was the finale, and it was me, Huahua (nickname of Chinese singer Hua Chenyu), Wang Feng and Tengri."
Until then, she explained, she never expected to win because "from what I've been told, the audiences haven't experienced Western music that closely for such a long time".
Obviously Chinese audiences didn't-like she worried-see her as someone "with big hair, singing songs that no one had ever heard".
During the contest, she performed classic hits by Michael Jackson, Whitney Houston and Prince. Music critics in China praised her singing as a "textbook interpretation" and "impeccable", while Chinese fans created jokes about her "teaching others to sing". Since appearing on the show, her Sina Weibo social media account has attracted 580,000 followers.
Jessie J toured China in 2014, and in the past few years has performed a series of gala shows and special events, but it was Singer that kept her in China the longest-three-and-a-half months in total.
"It really would be a waste of hard work-for myself and my team-if we didn't continue to be here," she said. "I feel like this is just the tip of the iceberg.
"I love being here. I love being around a new energy, a new culture and a completely different way of life to anything that I have ever seen before."
There are 1.4 billion people in China, and she was glad to learn that a great many Chinese viewers were said to have watched the show. The sheer amount of people, and just how much impact China has on the rest of the world, has brought "a whole new understanding of the world" to the star.
It was hard being up against some of the biggest singers in China, she says, but once she won it, it felt like the whole country was showing their appreciation and respect-and even welcoming for-international artists.
"We have so much hope now. …Chinese music can be heard by the rest of the world, and vice versa."
Jessie J built great relationships with her fellow contestants on Singer, but she didn't reveal whether any of them will be a guest performer at her concerts in China. She did promise to include some of the songs that she sang during the show in her performances, though.
"In my head, every time I am on the stage, I sing it like a proper performance. I care about the beginning, the middle and the end. I want to sing one song after another.… I can't wait."