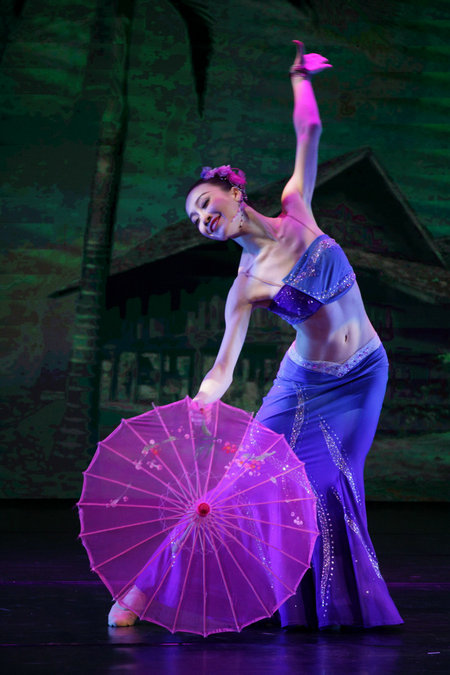 A Chinese dancer performs at the gala in Lima, Peru, July 21, 2018. [Photo provided to Chinaculture.org]
A gala, One Night in Shanghai, was held in Lima, Peru, on July 21.
A series of Chinese artists performed traditional dances, folk music, Peking opera and dramas at the event.
Jia Guide, Chinese ambassador to Peru; Zhu Xiaoyan, cultural counselor of the Chinese Embassy in Peru; Paloma Noceda, president of the Education, Youth and Sports Commission of the Congress of Peru; Francesco Petrozzi, vice-president of the Culture and Cultural Heritage Commission of Peru; Juan Carlos Del Águila, vice-president of the Energy and Mines Commission of Peru; attended the gala, along with about 400 representatives and officials from the two countries.