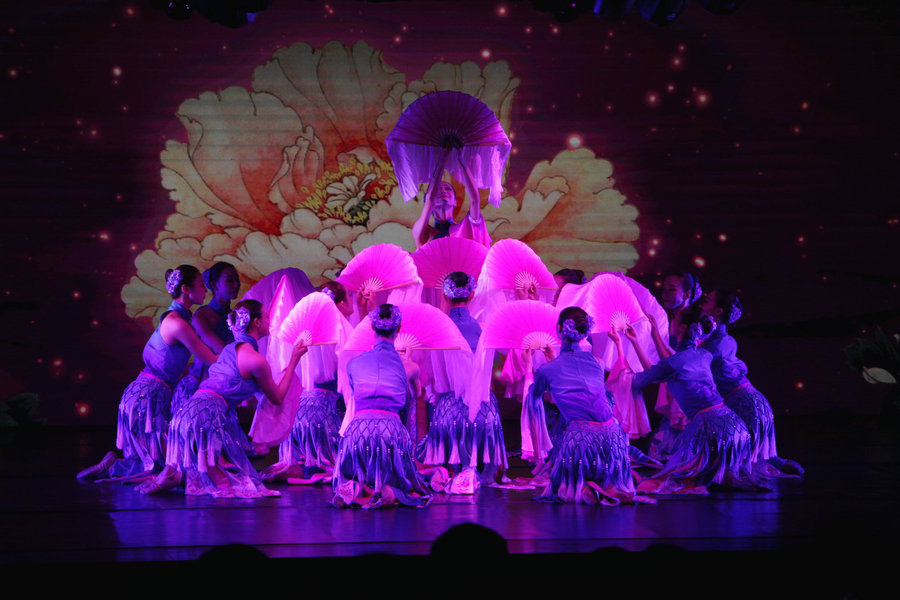 Chinese dancers perform at the gala in Lima, Peru, July 21, 2018. [Photo provided to Chinaculture.org]
The event opened with a traditional dance, featuring the beautiful scenery of Jiangnan in China. China's national first-level artist Hu Chen performed folk music Hundreds Birds Worshipping the Phoenix and Picking Dates with suona (a double-reeded horn, often used in Chinese traditional music ensembles).
A dance imitating crested ibis, performed by Chinese dancers in red ballerina flats, beautifully showed the essence of classical ballet and Chinese folk dance.
Chinese artists also performed a series of Peruvian music that moved many audiences.