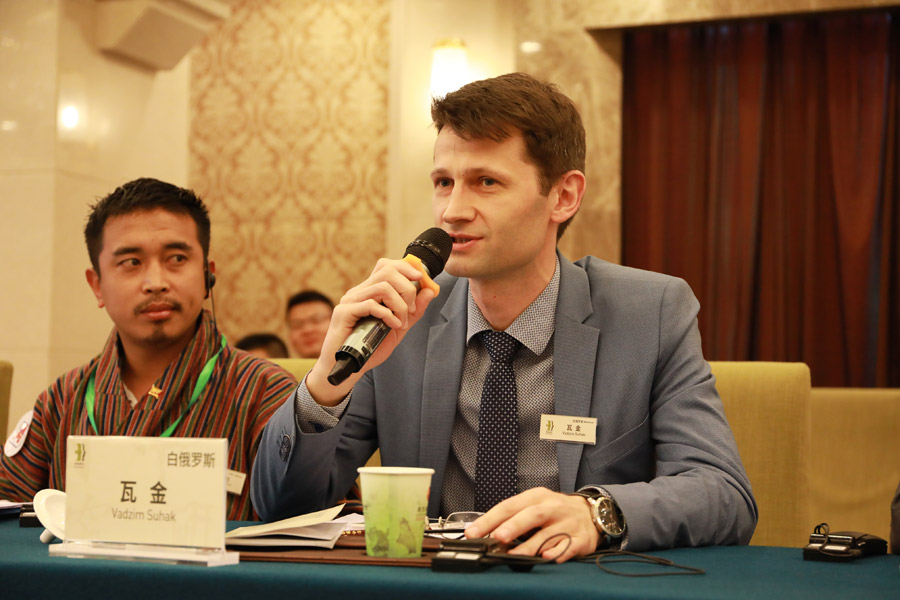 A young Sinologist speaks at the program. [Photo provided to China Daily]
An exchange program recently brought together 38 Sinologists from 34 countries for research and study at several institutes in Beijing.
The Beijing Class of the 2018 Visiting Program for Young Sinologists, which will last for three weeks, kicked off on July 6 in Beijing.
Speaking at the launch of the program, Zhu Qi, vice-director of the foreign affairs bureau of the Ministry of Culture and Tourism, says: "As China enters a new era, modern Sinology also offers new development opportunities. So, young sinologists have huge potential for building a strong bridge between the Chinese people and other nations."
The program, which was started by the ministry in 2014, aims to strengthen cultural exchanges and set up a platform for young Sinologists worldwide to communicate and learn more about Chinese culture and history.
"And during the past five years, the program has promoted ideological and cultural exchanges between China and other countries. It also constantly sums up useful experiences and takes an innovative approach to training, to create better conditions for young Sinologists coming to China," says Zhu.