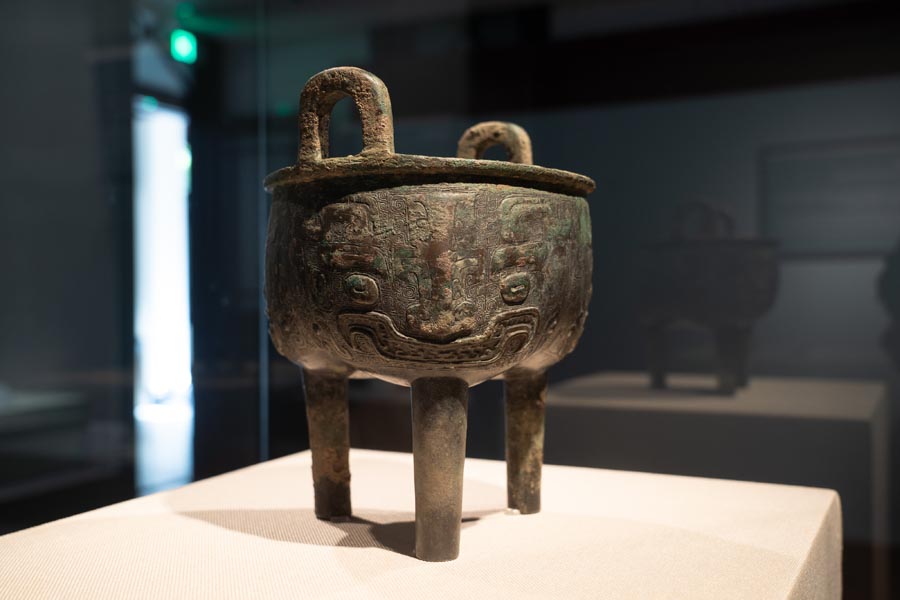 A tripod with an animal face decoration from 13th-11th century BC, from the original collection of the NCBRAS, is now in the collection of Shanghai Museum. [PHOTO BY GAO ERQIANG/CHINA DAILY]
In 1905, the Nantong Museum was established in Jiangsu province, as the first public museum founded by the Chinese. Museums sprouted in other parts of China around the same period. Together they marked the rapid development of museology in China, Yang said.
The forum, The spirit of natural history in the metropolis, took place at Shanghai Museum over July 17-19, when museum directors and administrators, from both home and abroad, discussed the history of museology, and how museums impact urban culture in the contemporary world.
China's museums have seen rapid development in recent decades, said Guan Qiang, deputy head of the State Administration of Cultural Heritage. There are currently 5,136 museums in China, 230 times the number in 1949, he noted.
In 2017, more than 20,000 exhibitions took place in these museums, with some 900 million visits recorded.
Centurial Collection - Early History of Museology in Shanghai is free of charge and open to the public at the Shanghai History Museum. It runs through Oct 21.
If you go
Centurial Collection - Early History of Museology in Shanghai
9 am-5 pm (admission stops at 4 pm), Tuesday-Sunday, July 17-Oct 21 Shanghai History Museum, West Hall, 325 Nanjing West Road, Huangpu district, Shanghai People's Square Station, subway lines 1, 2 and 8