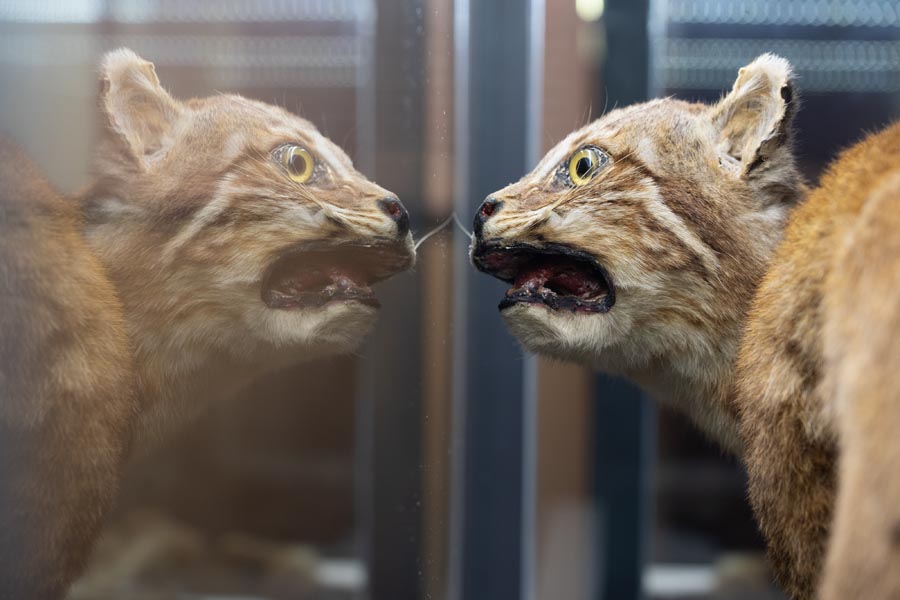 An Asiatic golden cat collected in Fujian province in 1920. [PHOTO BY GAO ERQIANG/CHINA DAILY]
Exhibits in a Shanghai show include animal specimens dating back a century, reports Zhang Kun.
An ongoing exhibition at the Shanghai History Museum offers a glimpse into one of China's first museums, dating back to the 19th century.
Centurial Collection - Early History of Museology in Shanghai is jointly hosted by the Shanghai Science and Technology Museum, Shanghai Museum and the Shanghai History Museum.
A large proportion of the 151 objects on display belonged to the original collection of the Museum of North China Branch of the Royal Asiatic Society (NCBRAS). Among the exhibits are animal specimens dating back 100 years, bronze and ceramic items from ancient China, as well as the first reproduction of the skull of the Peking Man. The original piece of the cranium of the primitive human was lost in the World War II.