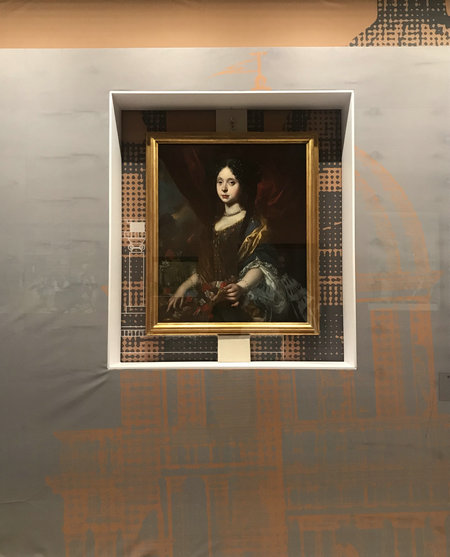 Objects shown at the History of Museums exhibition include Portrait of Anna Maria Luisa de' Medici.[Photo provided to China Daily]
Holographic images of the later two museums are simulated at the current exhibition. These laid the foundation for the development of Chinese museums in recent decades.
Today, museums across the country have reached out to the center of cultural life in communities, acting as a bond among people.
Government data show that Chinese museums numbered more than 4,100 in 2016 and were visited by more than 850 million people, with Jiangsu topping other provinces in attendance for successive years from 2010 to 2016.
"The museum is a place where one can find at least one object he or she likes, no matter how old the person is," says Gong Liang, the director of Nanjing Museum. "It is also a place where people can feel attached to the stories behind the exhibits-how these objects on show are related to each other, to the audience and to a specific region's culture."
Gong says about half of the exhibitions ever held at his museum focus on Nanjing, a picturesque city that served as the capital for several dynasties in imperial China, and some 20 percent are about Jiangsu.