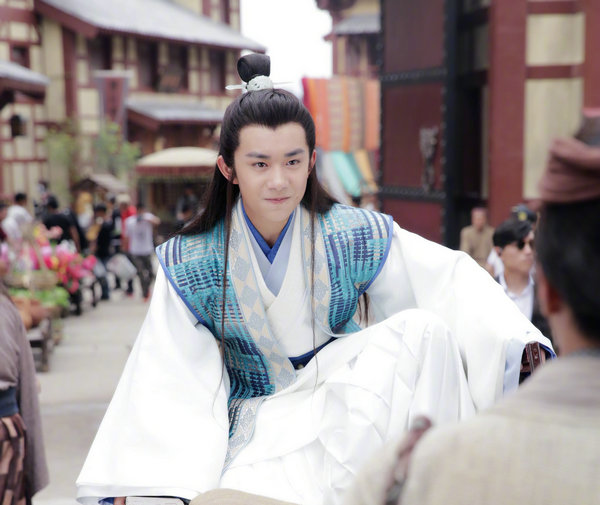 Actor Yiyang Qianxi played young Qu Yuan in a TV drama. [Photo/Mtime]
Duanwu, or the Dragon Boat Festival, one of the most important traditional Chinese festivals, falls on June 18 this year.
Among various traditional festivals in China, Duanwu is one of the rare examples of a holiday closely connected to a real person in history – Qu Yuan, a poet from the Warring States Period (475-221BC), who committed suicide out of love for his country.
A painting features shan gui, a fairy in Qu Yuan's poem. [Photo/artron.net]
Though he has been commemorated by Chinese people for thousands of years, few know the poet was also a fashion pioneer at the time.
He used many words to describe his clothes, the ideal look he preferred and the dresses fairies wore in his imagination.