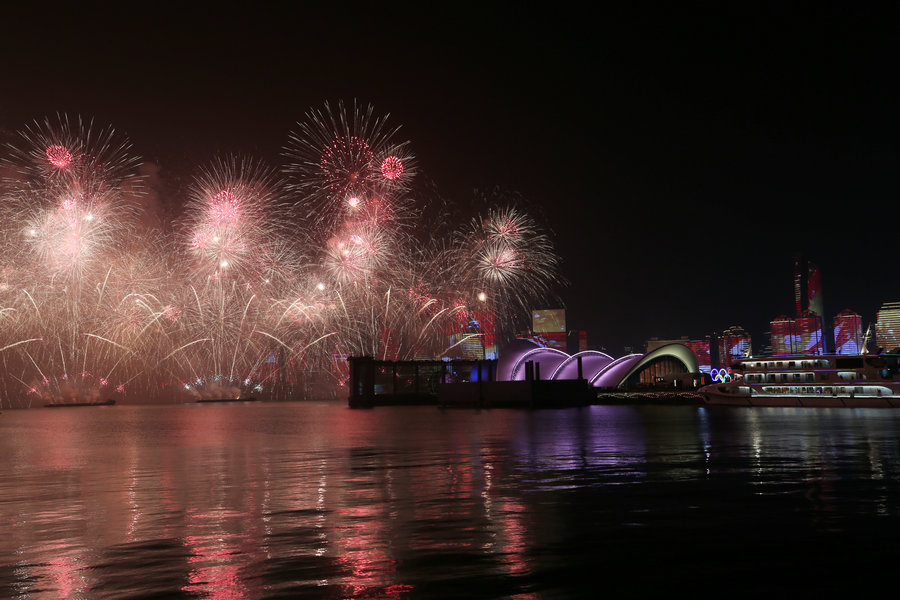 Fireworks and a light show color the Qingdao skyline during a performance to welcome leaders attending the 18th Shanghai Cooperation Organization Summit in Shandong province on Saturday. [Photo by Feng Yongbin/provided to China Daily]
A stunning spectacle on the sea in Qingdao welcomed overseas leaders and delegates in town for the 18th Shanghai Cooperation Organization Summit on Saturday night.
The show, which lasted about 20 minutes, was a mixture of classical and modern Chinese styles and featured a giant globe as its centerpiece, symbolizing the nation's commitment to a community of shared future for mankind.
Three Stanzas of Plum Blossoms, an ancient Chinese piece of music, opened proceedings before various routines involving about 100 performers and a light show incorporating the skyscrapers along the eastern city's Fushan Bay.